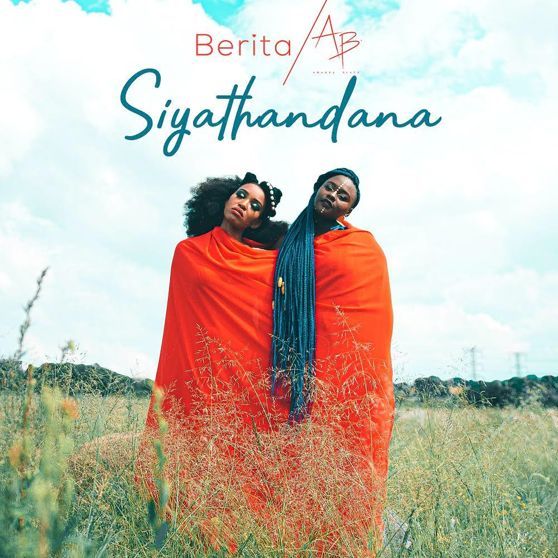 The anticipation for Songs in The Key of Love, Berita's 4th studio album, has reached fever pitch and today she teased fans with her first collaborative effort from the album featuring Amanda Black.
The soul sisters whose careers both started in East London and where they were neighbours for many years are now giving their fans what they've been asking for.
A work of heart, "Siyathandana," is a song about love that weathers the changing season that defines the passage of time.
It's the last song on the 13-track Songs in The Key of Love which is due for worldwide release at the end of the month of love, this coming Friday the 28th of February.
She released Jikizinto on Valentine's Day and has now completed her most successful release week on streaming platforms YouTube, Apple Music, Spotify, Deezer, and Simfy Africa.
Her album pre-order is the top-charting pre-release on the South African iTunes chart.
This week her single peaked at #11 on the South Africa RAMS (Radio Audience Measurement) chart with 22-million impressions between the 14th and the 20th of this month.
If her singles are anything to go by then "SITKOL" promises to be one of the hottest albums of 2020.
She recently released the album tracklist and revealed her co-collaborators on the project for the first time recently and now that we have had a taste of what's to come with Siyathandana featuring Amanda Black, we now can't wait to hear her joining voices with Micasa trumpeter Mo-T and her fellow Bulawayo native Bekezela whose self-titled single is still a hit in the new decade.
One thing Berita's peers have come to respect is the businesswoman's phenomenal work ethic and professionalism.
The Assali Music boss keeps a very busy schedule and it's surprising to hear, through her music, that she has the time to live life, find love and still put into song what we mere mortals struggle to put in words.
You can tell by the amount of work she put into promoting her album that it's a passion project and that she has put her whole heart into it.
Treat your first like your last, the saying goes and judging by the buzz created by her Assali Music team, she's taken to label ownership like an old hand.
A woman is at the wheel and the results are already starting to show and the countdown to the album begins now.
Her fans around the world have taken social media to express their impatience and by the sounds of things, it'll be worth in the end.
Share Your Comments