College central, the Youtube channel that hosted the popular love drama Wadiwa WepaMoyo has been hacked.
The Film company shared the news this afternoon on its Twitter page.
⚠️College Central YouTube Channel has been hacked @YouTube help #WadiwaWepaMoyo#CollegeCentral pic.twitter.com/RpEcKu1FuO

— College Central (@CollegeCentral_) May 15, 2020
The hacker deleted all their content including episodes of Wadiwa WepaMoyo and renamed the channel 'Dave Ramsey Live.'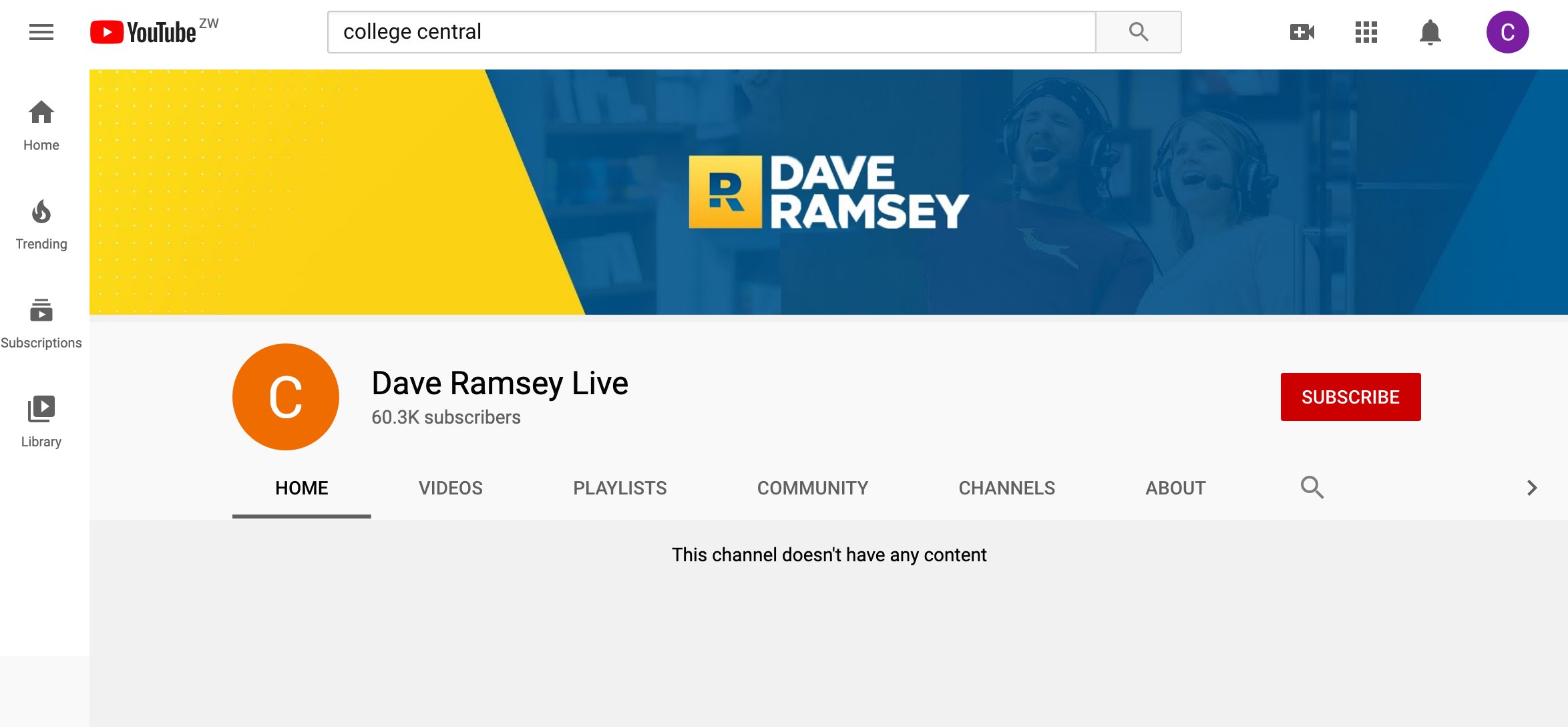 A screen shot of the now hacked College Central YouTube channel which has been renamed.
Share Your Comments