After a tumultuous few days, dancehall singer Nutty O has reunited with his manager Byron Kabaira after the two managed to iron out their differences, Zimbuzz can exclusively reveal.
The award-winning artist had distanced himself from an official statement that was issued by his manager announcing that he had left Jah Prayzah's Military Touch Movement (MTM).
The statement which was posted on the Nutty O official Facebook page Sunday morning had cited that the singer was leaving MTM to pursue musical growth.
Although it was clear that the 'departure' had been influenced by events of Friday night in which Jah Prayzah's official Facebook page streamed live a Nash TV performance that was happening at the same time as his stablemate Nutty O's in a different gig.
This action saw a media backlash directed at the MTM frontman in which people accused him of 'disrespecting' and trying to 'sabotage' his protege.
Nutty O, threw in a fit and posted on his personal Facebook page that he was leaving MTM, he however quickly deleted the post.
The events of Sunday saw Jah Prayzah responding to the implosion by announcing that he was disbanding MTM and canceling all existing contracts.
This development left Nutty O without a manager and a record label, all happening inside 24hrs.
But it seems all has been resolved between Nutty O and his manager after Zimbuzz obtained an exclusive press statement chronicling and explaining the culmination of events from when the two started working together, the relationship with MTM and their current position
PRESS STATEMENT ON ABX STATE OF AFFAIRS
It has been a long weekend since the night of Friday June 5th. It is only befitting to pay particular attention at the events of that night as they are the Sarajevo moment that triggered a chain of events that sparked so much social media commotion.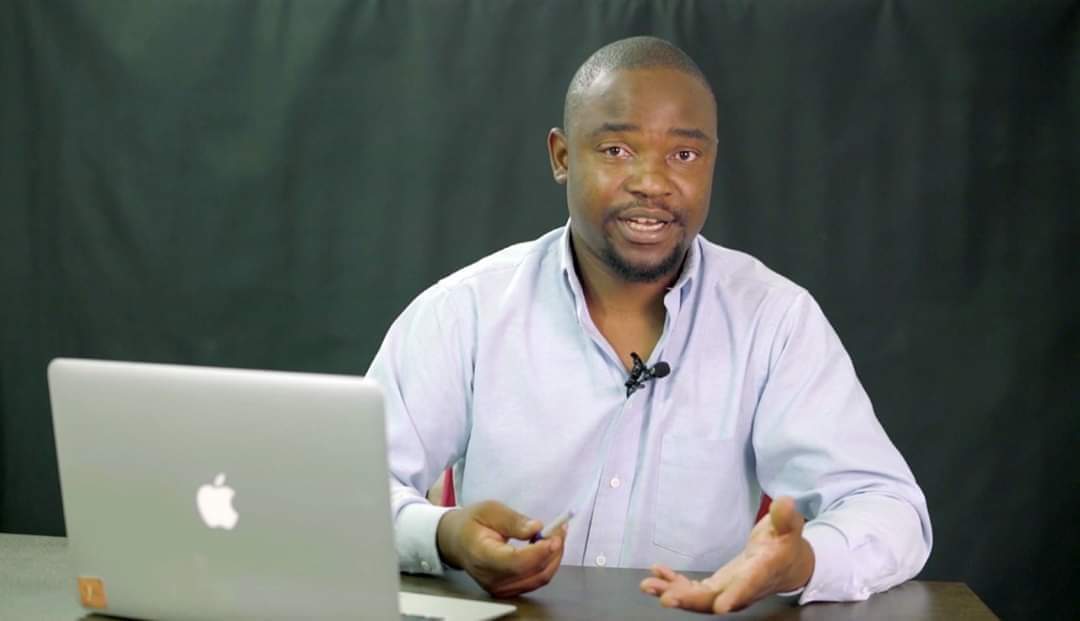 It should be put on record that it is not the response from the public that influenced a lot of decisions happening over the weekend leading to the press statement issued by MTM yesterday; well, at least for me.
The following statement is issued as an official response to the following significant matters;
1. Was the official press statement issued by myself (in the capacity of ABX Manager) a unilateral decision?
2. Was Nutty O coerced to distance himself from the press statement issued?
3. Did I get fired as Nutty O's manager and have we parted ways?
4. Is there any disgruntlement concerning how affairs were run at MTM?
All this will be answered in this narration of my journey as Nutty O's manager since October 2016 and particularly my relationship with MTM.
My engagement with Carrington Simbarashe Chiwadzwa popularly known by music artist name Nutty O Di Bwoy spans over a period halfway between three and four years. It should be noted that the basis of my engagement with him was a result of my passion for music and motivated by my burning desire to see such a super talent as his earn some respectable milestones.
From the beginning, the vision was to create an exportable music super brand conforming to basic business principles, a feat I knew I could manage based on my experience as a business consultant and brand builder.
Our relationship has never been transactional or clout driven and so any allegations of me using Nutty O to get by are definitely misplaced. I wish to make it known that prior to Nutty O joining MTM, I personally had my share of skepticism emanating from the simple logical reason that our vision ethos of establishing a giant music brand would obviously clash with the fact that MTM was, at the time, headed by a fellow artist who also still held dreams of conquering some of the spaces we also wished to occupy.
However, after long hours of cogitation I later managed to switch on my strategic acumen and saw the opportunity for the positivity it held. With a contractual obligation of MTM handling music and video production, marketing and distribution as well as the inadvertent brand benefit of associating with some of the country's biggest creatives this was a lot of what Nutty O needed at the time to release the wings of a ready to fly music artist.
With the ignition of the MTM affair and as events started to unfold with some of the duties not delivered over time and mounting pressure from public opinion on why Nutty O was not getting this or that I chose never to get phased by this owing to my strong focus on all the positive things we could extract out of our relationship.
All I know is that a begrudged heart is the Devil's space and nothing progressive can stem from such a person so I maintained my position that the MTM arrangement had its benefits which needed to be cherished (my record is clear on every article I have had to comment on MTM and is accesible online).
As for the issue of collaborations, shows, and music videos, I never allowed that to blur my vision of what we could achieve. After all, one of the fundamental clauses within the MTM deal was that each artist was at liberty to maintain separate management that had a free mandate to grow their respective artist brand employing any means at their disposal.
I can proudly put it on record that under my management Nutty O managed to consolidate his existing fan base as well as grow a new one in many countries throughout Africa and some parts of the greater world needless to mention the Caribbeans with Jamaica being the biggest owing to his dancehall chanting prowess and a strategic funneling of leads.
The main milestone being his collaboration with superstar songstress Etana of Jamaica which went on to top worldwide reggae Billboard charts as well as the coveted Grammy awards nomination in 2018. The Nutty O brand has also managed to score great brand partnership milestones with some of the country's leading corporates under my watch. We have done just fine given the resources at our disposal.
The events of June 5th and the precipitating spiral of events.
On the said day, Nutty O performed at the previously mentioned gig which was broadcast live on various social media platforms of the hosts as well as artist platforms including that of MTM stablemate, Jah Prayzah Facebook page.
After an act of what many believed to be sabotage, I dismissed it as 'just another day' and was ready to forge ahead with positivity. However, this seemed to have sparked a moment of emotional reaction where Nutty O posted a statement on his personal Facebook timeline suggesting that he was no longer interested in being a part of MTM.
It is on record that he then deleted the post 2 minutes later but screenshots of the post were already in circulation a few minutes later and I only got to learn of all this after people started sending me the screenshot while some were calling to find out if all was well.
I responded that I was only going to answer to this development after talking directly to Nutty O which i managed to do after half an hour as his phone line was engaged because of people also calling him to investigate the issue.
He expressed is disappointment about the way things had happened during his set perfomance and his agitation was enhanced by protracted similar acts of brand belittlement. I understood and asked him if he meant the statement despite bringing it down to which he responded that he was serious.
This was around midnight on the said day as we approached the early hours of Saturday. I chose to let it settle and called him on the morning, afternoon and evening of Saturday to make sure he had finally made up his mind to which he confirmed he had.
I briefed him on how we needed to make an official statement on this and began brainstorming with him on how the delivery was to be made: diplomatic and non-confrontational.
I penned the statement and kept it until 2am when i was sure he had really made up his mind and released it on his official artist page. Meanwhile, I had reached out to Keen Mushapaidze in the afternoon and made it clear that i was contacting him in his capacity as the senior manager within MTM and that I did not want him to discover our statement through social media.
I personally took time to thank him for everything that MTM had done for us as Ability Xtention (ABX). On the morning of Saturday June 6th I called Nutty O and told him that I had released the statement and by that time it was already trending and attracting media attention.
This was followed by his chastisement of the move saying he had wanted to find 'another way to do this'. I was baffled by this development and maintained that we had agreed but he was of the notion of 'going to talk to the guys first before anything'as he had already spoken to them on the phone as well.
I dismissed this as perhaps the pursuit of 'political correctness' and maintained that we had already agreed on this and in any case I had already observed protocol by contacting Mr. Mushapaidze, a development Nutty O was oblivious of at the time.
Following a protracted back and forth on the phone I allowed him the liberty to distance himself from the statement but on condition that I was resigning as his Manager. I was not willing to be entangled in a state of confusion. An hour later I was shocked to receive a video of him distancing himself from the statement and this was followed by my resignation which I did through a phone call.
The greatest shock followed when a press statement was released on Jah Prayzah Facebook page stating that he had decided to dissolve MTM with immediate effect and all artist contracts terminated.
This was a very trying development as many people turned to me asking me to reverse my decision on the resignation. A few hours later I got a call from Nutty O and we began to discuss all the events as necessitated by the latest events and assured him that I needed some time to reconsider if I could resume work with him. My passion for the ABX and Nutty O brand gave me a hard time thinking about everything that had happened.
Current Position
I wish to state that we have been in communication with Nutty O and both decided to iron out whatever differences that may have emanated from the above mentioned events with both parties taking time to accept where we could have gone wrong and especially what needs to be done in order to get back to work and keep chasing after our dreams as guided by the ABX vision.
After all, my job as Manager is simply to grow the brand but in an enabling environment. For now I feel we are ready to continue our journey perhaps just in a different world as the MTM depature is definitely a significant moment in his career.
I wish to thank all who had positive and constructive feedback throughout the course of this dramatic period and would love to say that your support has been a great source of strength.
I also wish to address all who support Nutty O and the whole ABX family all over the world and make it clear that WE ARE STILL ON A MISSION TO DELIVER THE VISION AND THE ABX DREAMS. Ability Xtention (ABX) can be simply defined as 'THE NEVER ENDING PURSUIT OF GROWTH ' and we are here to make a mark on the global stage proudly carrying the Zimbabwean pride anywhere we go. Your continued support is greatly treasured.
I'm happy to announce that Nutty O is back in the studio and I, alongside the team, had the privilege to listen to a track that will be released any time soon. This song will surely warm up your winter.
I hope you are all keeping safe during this time of the Covid-19 pandemic and adhering to prescribed precautionary measures as advised by our health professionals.
Kind Regards
Byron Kabaira
Pusha Maworks Co-Founder
Share Your Comments