The Southern African Music Movement (SAMM) will on August 16 hold a workshop for artist and managers under the banner Pusha Maworks Workshop.
The workshop aims at equipping artists and their management teams as well as other creatives with branding skills as well as techniques for successful promoting of their work.
"Owing to overwhelming feedback from artists and artist managers who frequently request us to assist them in 'pushing' their projects (singles, videos, albums, shows e.t.c) we have decided to solve the problem at the basic level through a workshop that will transfer as much of these skills we have for the good of many and to whom it shall bear significance," said SAMM Co-founder Byron Kabaira
The Pusha Maworks initiative is a currently ongoing concern having come to life at the close of July where SAMM began inviting artists and various stakeholders namely corporates, members of the public, management teams, and all other creativepreneurs.
The organisers said as soon as an artist signs up for the workshop they will immediately engage them, first with a brainstorming chat session where they establish the brand status quo as well as brand goals if any.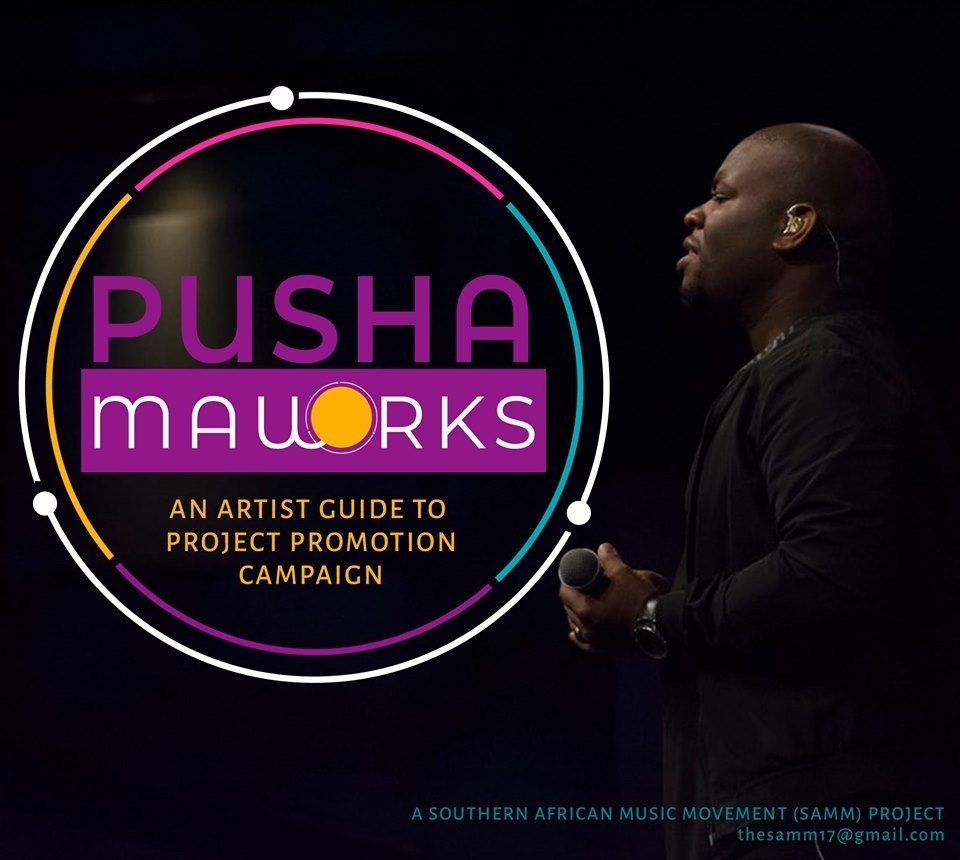 "This is followed by a practical administration of the proposed skills we seek to share. On the day of the workshop we will basically make a presentation which explains the procedures we would have practically demonstrated in the period between now and the workshop date as well as other key branding tips and industry general hints," added SAMM Co-founder Diana Elisha Nheera.
"While many artists manage to come up with awesome creations it still remains a huge challenge for them to successfully promote these projects in a way that elevates the artists' careers.
"It is also pertinent to note that the success of promoting a project shall not be easily realised if artists and their management teams do not give ample time to their project promotions campaign. It's a cumulative and chain effect that results in successful project promotions campaigning," he said.
Invited are artists, artist managers, corporates, and other creativepreneurs. For more information please search Facebook for the event "Pusha Maworks Workshop."
Meanwhile, SAMM Co-founder Diana Elisha Nheera said that they have secured a venue for the workshop and it will be held in Eastlea at the Jasen Mphepo Little Theatre.
Share Your Comments