Stunner and Mudiwa's "beef" origin is murky and shrouded in mystery, but their social media punches and sub bars in hit songs have been a source of entertainment for many over the years.
The two have always had an interesting bromance over the years..in 2016 the two extended an olive branch towards each other after they had had another protracted social media battle.
Fours years later the truce is broken and they are at each other's throats again, but as they always do, they found each other again and have made peace for the umpteenth time.
But even among all the bickering, Mudiwa and Stunner share a bond that many were not aware of.
As revealed during the Chamhembe Story documentary interview last Sunday, Stunner shared how Mudiwa played a major role in his career but delivering his first hit record to Power FM. You can read about it on this link
During a live Instagram chat last night, the two shared with the world that they indeed share deep secrets not only about their careers but about life and family.
It turned out Mudiwa told Stunner of his separation from his wife.
In his words, Mudiwa said Stunner was one of the first people he told that he was now single and Stunner in true confidante fashion, kept the news to himself throughout their 'beef'
Here are some of the things we discovered during the Instagram live chat
1. When Mudiwa was involved in an accident years back, he resolved that he was going to do Gospel music and the first person he told was Stunner at Sports Dinner. He said Stunner advised him to drop the English raps and switch to Vernacular.
2. Stunner alleges that Mudiwa took his red customised cap he had bought in the UK with his name's inscription 'Da Des'.  Mudiwa however said Stunner gave him as a thank you gift. The cap is hanged amongst Mudiwa's cap collection in his studio. Stunner hasn't seen it in over 5 years. They joked about it and Mudiwa vowed that he was not going to return the cap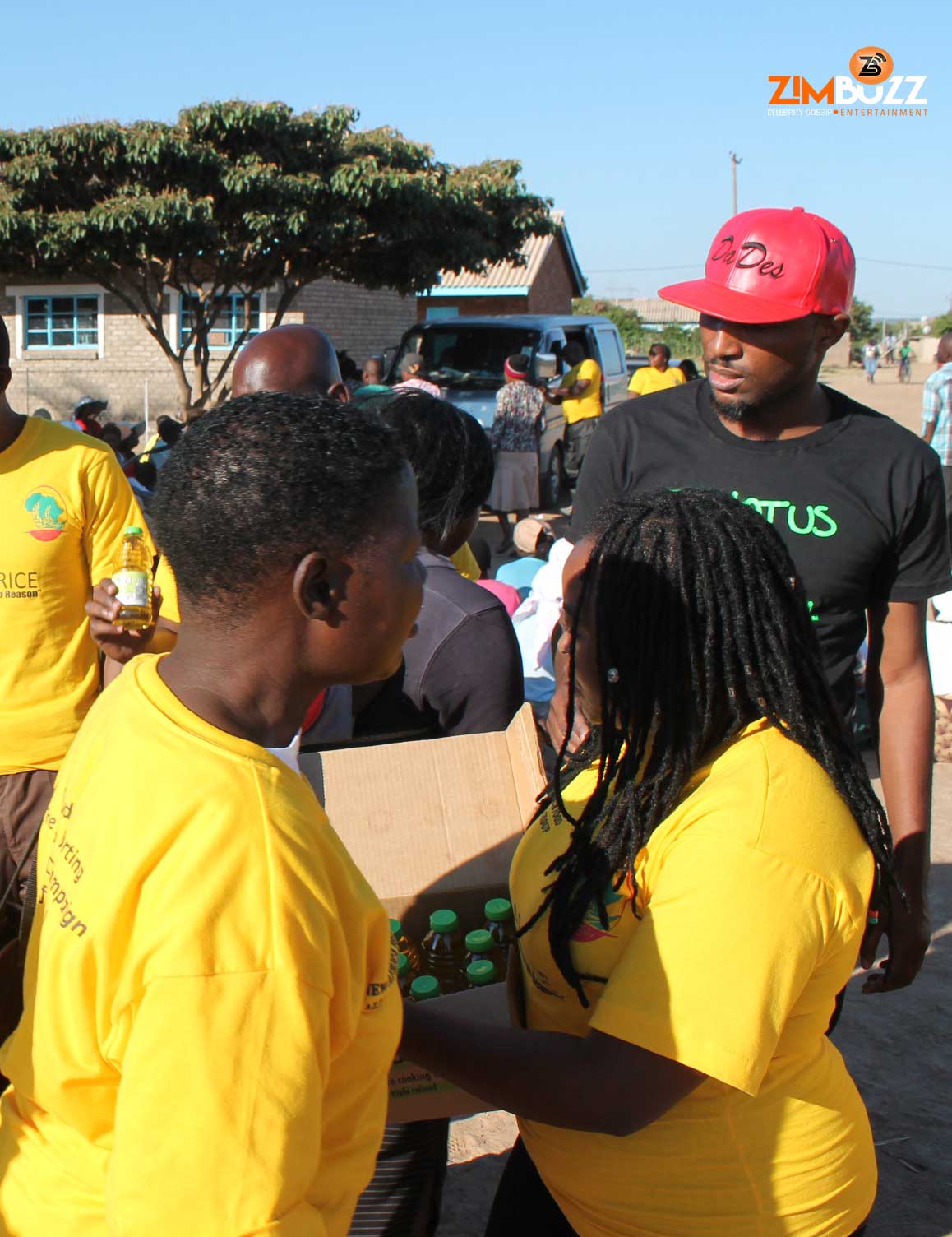 3. They both had a raw deal at the hands of the now-defunct hip-hop group Major Players and shared a vivid recollection of the events
Apparently Stunner was hired to dance for Major Players during a show at Andy Miller Hall and was given sneakers to wear..he was later made to take off the shoes in an embarrassing way just as he disembarked from the stage.
4. Stunner apologised for straying off the script during their Garamumba battle by instigating a freestyle battle
5. Mudiwa said he will never do an interview to explain what happened between himself and his wife.
6. Since it was Dyonne's birthday, Mudiwa gave her a $50 present and capped it off by singing her a happy birthday song. (Apparantly Mudiwa has some great vocals)
Watch the rest of the chat below
Share Your Comments