Luxury fashion house Balenciaga has unveiled a new campaign promoting a series of roughed-up sneakers with an eye-watering price tag.
The images of severely tattered, distressed shoes have gone viral following Monday's launch of the couture brand's new Paris sneaker, with outrage at the appearance of the high tops swirling online.
According to the fashion house, only 100 pairs of "extra destroyed" sneakers will be available to buy for $1,850.
Meanwhile, the non-limited edition, and less roughed up versions, are being sold on the Balenciaga website for $495 and $625, depending on the specific style.
In a press release, the Paris-based brand said that the campaign photos show the shoes "extremely worn, marked up, and dirtied."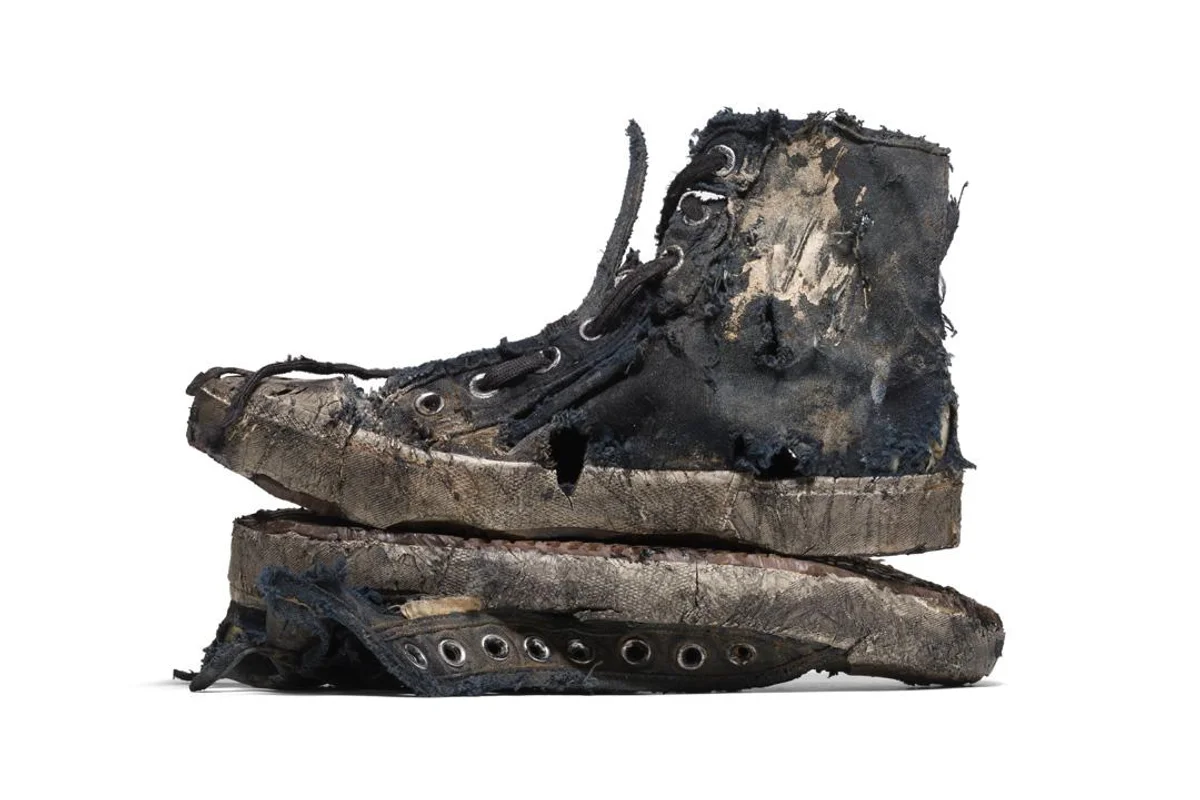 It said the still-life portraits "suggest that Paris Sneaker are meant to be worn for a lifetime"
Demna is known for his disruptive flair and the Paris sneaker launch isn't the first time his designs have been met with bemused reactions.
In 2017, Balenciaga brought out a bag that cost $2,145 which was ridiculed for its similarities to Ikea's "Frakta" bag. At the time, the original Ikea bag could be purchased for 99 cents.
Fashion designer called out for cultural appropriation over its $1,190 pants
Balenciaga describes the sneaker as a "retooled classic design," which is finished with "distressed canvas and rough edges, affecting a pre-worn look."
Share Your Comments