Blockbuster Lineup For Mafikizolo Sendekera Gig
Michael Shoko is the Founder & Editor of Zimbuzz.
He is also a Senior Publicist at Filters Media a Public Relations Consultancy that specializes in Celebrity Branding and Marketing
Latest posts by Michael Shoko (see all)
2Kings Entertainment just made sure the cold that's sweeping across the country will be equally dealt with as they have added a hot line up to the Sendekera gig.
As Mafikizo jets in today for the Friday show slated for HICC at the Rainbow Towers, an exciting blockbuster line-up has been prepared.
Cindy Munyavi
We dwell much on Cindy's inclusion because we think it was long overdue that the Queen of Pop is included in such high profile shows.
Said Dee Nosh about the new inclusions: "We alway do the unexpected on artists and we have come up with what we know will bring a great performance"
Cindy is smarting with her chart-topping single Setta Pace which is in the top 5 charts of all urban radio stations.
Setta Pace is taken off her new double album that was released in February and contains 25 tracks.
We give you her top 5 songs that you should expect
1. Saturday
This happens to be track number one and it's a great place to start. Here Cindy equates the love she is getting from her lover to a sunny Saturday.
"When you hold me in your arms it feels like a Saturday…" goes the lyrics.
The song is a slow ballad that you would like to play in your car when you are taking a picnic drive with your human next to you.
Saturday here represents a great day, where everything is just perfect in love world. Great song. We strongly recommend
2. Visa
For those in the dark VISA here means getting approval from your spouse so that you could go out to have a drink, party or have fun with your friends. (Make sure you got your VISA for Friday Gig)
Laced on a dancehall feel Cindy paints a picture of a person who is about to have fun like it's the last day of their existence.
3. Clap for My baby
This one has that RnB trap feel, you get the feeling it's was made specifically for the for the Snapchat generation.
Or made I should say this song provides more sexual healing than all of the songs you have heard in 2017. she gave a 5-star vocal gymnastics. Must Listen to.
4. Hondo
It's sort of directed at the rejection a wife faces from her in-laws.
Hondo is not one of those pretty pop songs music as she narrates how ugly an emotion jealous is.
Here she gets lets out the aggression she been suffering in her relationship in very strong Shona words
5. Setter Pace (Ghana Remix)
This happens to be the lead single off the album and as the name suggests it does set the pace. It features the husky and soulful voice of Sherifa Gunu from Ghana.
Alexio Kawara
Alexio has been holding shows in the city but it has been a long time since he had a big gig.
This show provides his adorable fans with a chance to reminisce on the yesteryear hits such as Chibvugubvugu, Musikana Akanaka, appetietNdinomhanya, Shaina just to name but a few.
Andy Muridzo
Finally, he makes his debut performance before a big paying crowd
The appetite to see Andy in a live performance is so huge such that this could be the one most people are looking forward to.
If he improves on that poor independence celebrations performance at the National Sports Stadium, perfomAndy will still many hearts on Friday.
Jah Prayzah and Mafikizolo
The two giants will for the first perform their duet Sendekera before a live audience. We are certain that the collaboration will be more energetic and lively as these two always put in a masterclass in performance.
Suprise Suprise….Sam Dondo and Ngoni Kambarami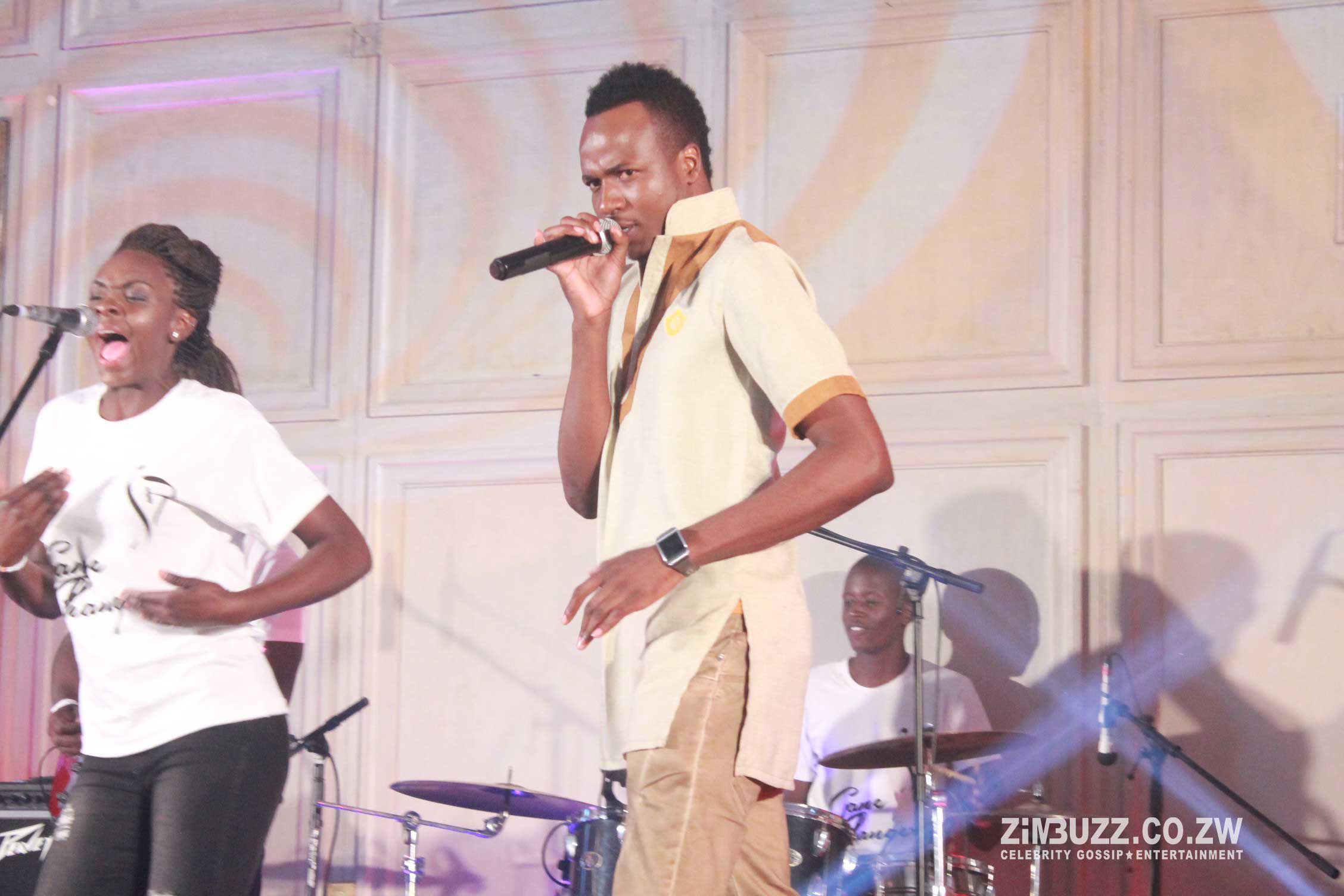 Ok, this is a huge surprise but kudos to 2Kings entertainment for realising that there exists a market for each and every artist to showcase their craft.
Same launched his new album Game Changer at the Meikles this month and will get another chance to once again charm the Zimbabwean audience whose expectation is known to be very high
Ngoni Kambarami also has a new album which is doing well on the Power Fm daily Chart show and he has a couple of number one hits that the fans are sure to dance to.
Comments
comments