Boss Spencer Unleashes the Black & Blue Police
Michael Shoko is the Founder & Editor of Zimbuzz.
He is also a Senior Publicist at Filters Media a Public Relations Consultancy that specializes in Celebrity Branding and Marketing
Latest posts by Michael Shoko (see all)
We are fast approaching that seasonal wardrobe transition and what a better way to do that than party with the Boss – Spencer 'Boss Spencer' Madziya.
Summer parties are the best and the man who has had a hand in the careers of many in the Showbiz industry will be celebrating his many years of existence by throwing a Black and Blue Party at The Volt tomorrow night.
Spencer has now built a reputation of throwing flashy, A-list parties that change the face of that joint along Samora Machel.
The coming of age of a boss deserves a bigger celebration that lasts for days we are hoping this one will spill over into the weekend.
The party will be hosted by the celebrity duo of Candice Mwakalyelye and Comic Pastor.
Now y'all know the drill, two of the country's finest dressers songstress and Fashion designer Cindy Munyavi and 2016 Style Oracle Awards best-dressed Journalist, Herald scribe Tafadzwa 'The Boss' Zimoyo will be waiting for you on the red carpet.
There are not taking any fashion excuses, the weather has become oppressively hot but that doesn't mean you can get away with violating the Red Carpet look.
Same time last year a few of you were guilty of violating the dress code and Zimbuzz muted justice on you, Read all of it HERE
"Red carpet means formal gone are the days when people would rock the Pharell Williams style or look but its thing of past. Tuxedos and blazer are measure points you don't go wrong," advised Tafadzwa Zimoyo.
That automatically rules out your favourite ripped denim and that 2006 Dembare Jersey.
Zimoyo said he was expecting to see glitz and glamour as most Zimbabweans now understood the concept of the red carpet.
Blue and Black seemed to be an odd combination but the Entertainment journalist thinks it's a perfect marriage.
"Both are my favourite colours when it comes to elegance, in fact, two years ago Boss Spencer hosted for me a black and blue affair birthday party and we coincidentally pulled the same look, the eight and six button," he said with a grin.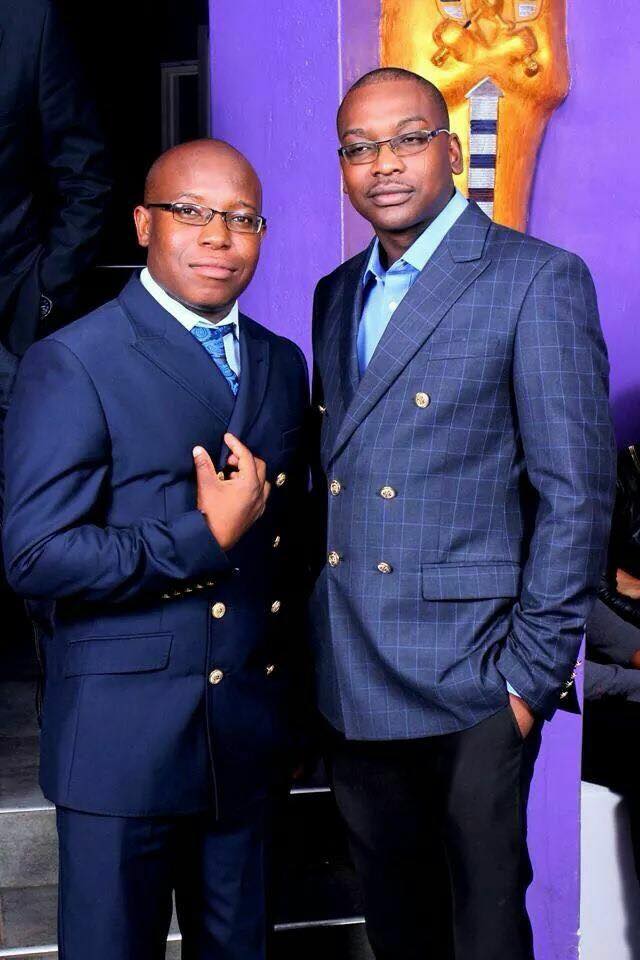 His advice to the brothers coming to the party
"My fashion advice for men on the Blue and Black combination is pick one and then dominate with it but don't overdo it. Stick to the colours and don't add your own," he said.
Zimoyo, however, refused to give a hint on what he is going to wear to the party deciding to leave the task to his stylist Cynthia Bizure of JanJam.
We couldn't get hold of Cindy as she was said to be 41,000 feet above sea level, we understand she has gone for some shopping as well as meeting some of her foreign based designers.
Comments
comments