As Zimbabwean fans are still reeling in anger over Wizkid's no-show, Anaconda hitmaker Nicki Minaj had a baptism of fire in South Africa after being outclassed by a fan on stage.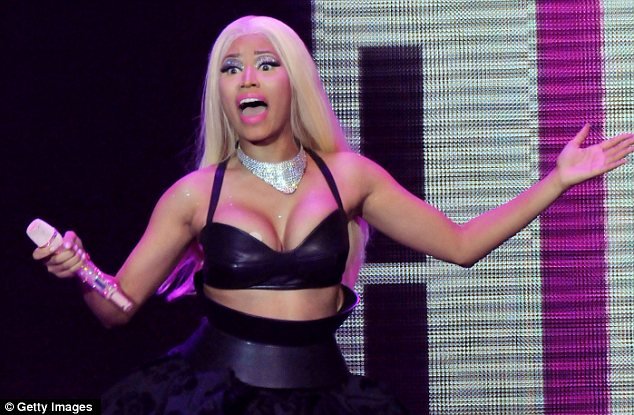 So two weeks ago Nicki Minaj was in South Africa, Cape Town to be exact  for a leg of her Pink Print Show and she pulled her usual "Pull a fan from the crowd "move but its results have gone Viral.
Whilst singing her Trey Songz collaborations Bottoms up an unidentified Fan was pulled from the crowd and he proceeded to rap with the Truffle Butter star.
Nicki then handed over her Microphone and the Fan proceeded to Wow the crowd with a performance of a Superstar. He danced, he posed, His rhymes were on the beat and on Point , he looked like he and Nicki had rehearsed the piece.
Ms. Minaj could not believe what she was seeing and she quit And walked off the stage when the Dude Twirled and did a Split in true Barbie formation.
Watch the video below:
Share Your Comments