Forget the politics; forget the economy, this week Zimbabwe will be gripped by the WizKid sensation. We should expect a lot of memes, jokes, media onslaught, public and social media rants.
Written by Plot Mhako
Friday night it literally rained on the promoters of the WizKid concert in Harare.
Wizkid whose real name Ayodeji Ibrahim is a popular Nigerian recording artist, songwriter, and performer who was set to perform in Zimbabwe on the 8th of April 2016. Mystery still surrounds the actual reasons why; despite coming into the country for his gig the artist did not go on stage.
Well, I am sure most people are itching to hear another version, yes another version as different publications and bloggers will not miss a chance to give their twist on the Wizkid concert, rather No-Concert.
The momentum around the show was poor though it picked up gradually towards the event with several announcements such as the arrival of the band ahead of the front man's touchdown. However, the marketing for the whole gig failed to gather enough traction and did not create a real buzz.
Despite the drizzling weather the organisers went ahead and invested heavily in security, sound, lighting that had it been a good weather, chances are high that the show would have been a possible success.
Local artists gave a good performance as usual, the likes of Brian Kadengu, Mzoe, Cynthia Mare, Cal-Vin (despite him falling on stage), Jnr Brown, Probeatz, a host of dancers and a surprise Judgement Yard act which I believe was a last minute attempt to please the dancehall fans and also drag on the time as behind the scenes attempts were being made to bring WizKid on stage.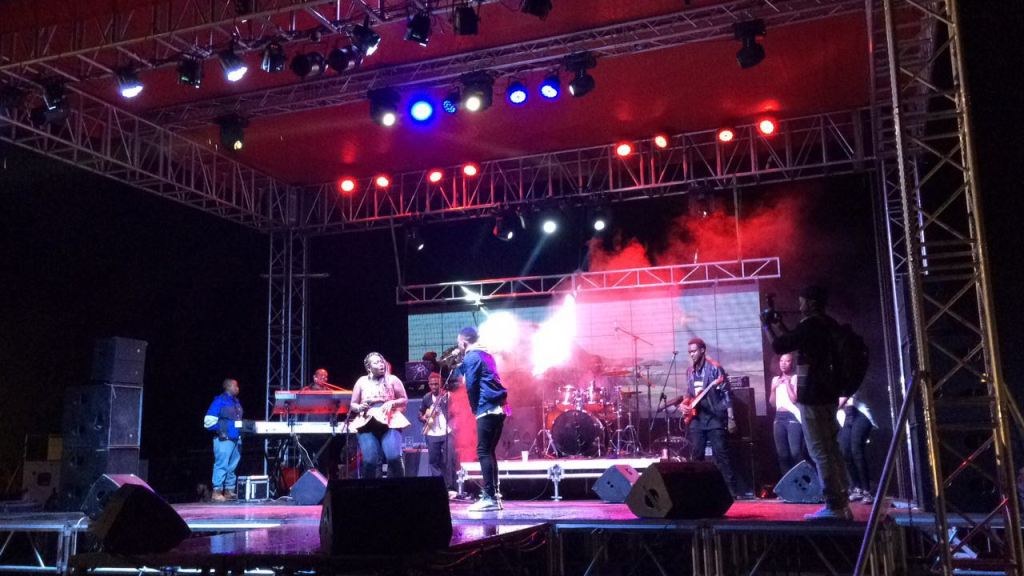 Well, Game Recognise Game's Ash Stylez and Dj Nivek found the shoes too big to fit as they dismally failed to impress.
At 2:20am the show host MisRed vanished from the stage, the sound came to a deafening silence, stage lights went off and ten minutes later a show official appeared on stage in an attempt to calm the people as one fan had thrown a bottle on stage.
The attempt further infuriated the already disgruntled audience, which joined en-mass to throw cans and bottles on stage hitting the lighting, sound and screen displays sending the official scurrying for cover.
This ensued for close to 30 minutes with no security detail in sight.
Angry fans could be heard hurling abuse at the artist and organizer for duping them. Since there was no official word on the reasons for the non-appearance by Wizkid several versions were clandestinely touted among them that the artist had refused to perform for such a small crowd, another one being that he could not perform in the cold and rainy weather and also that he was allegedly demanding his last bit of payment before jumping on stage.
The concert ended.
Share Your Comments