Multiple Award winning beatboxer Probeatz, socialite Floridah Rumbidzai Mapeto and Bellevue Abattoir Butchery owner Shingi Zinyemba have been named amongst 40 emerging leaders of 2016 under 30 by Gumiguru Inc.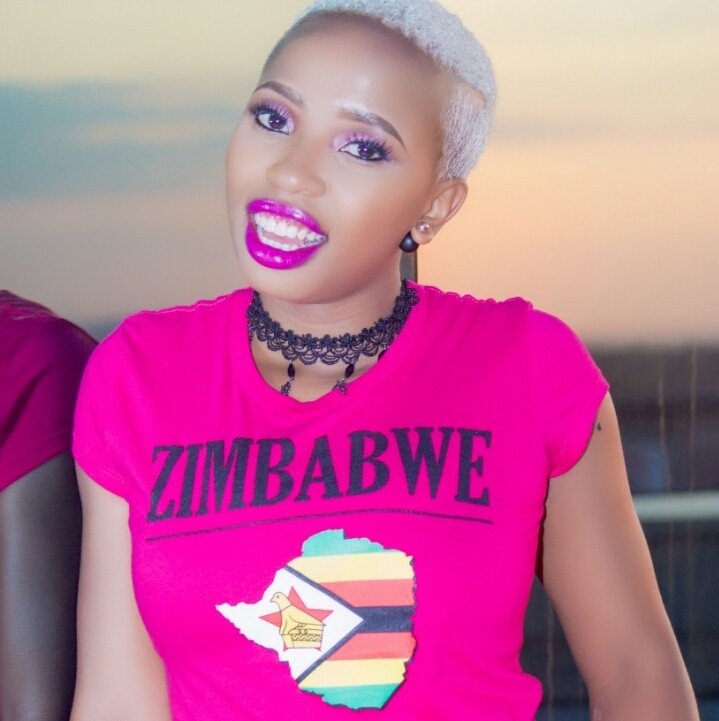 On the list is Warriors and Mamelodi Sundowns forward Khama Billiat who is also in the running for the CAF Player of the year award.
Gumiguru Inc is Motivation & Consultancy Company lead by Motivational Speaker and Author of Faithpreneurship Simba Nyamadzawo.
The Gumiguru 40 under 30 emerging leaders is an annual list of 40 emerging Zimbabwean leaders who are 30 years old or below which sole purpose is to formally recognise, acknowledge and celebrate young Zimbabweans who are movers and shakers in what they are doing.
Here is the full GUMIGURU 40 UNDER 3O EMERGING LEADERS class of 2016
| | | |
| --- | --- | --- |
| NAME | CREDENTIALS | ORGANISATION |
| Adam Rupere | Pastor | Speaker | Life Excellence Ministries |
| Audrey Simbiso Chidawanyika | Philanthropist | Solution Bearer | Vakoma Trust |
| Brian Mudumi | Entrepreneur | Collaborator | Zimbabwe China Youth Forum |
| | | |
| Charles Mungoshi | Motivational Speaker | Author | Madhiri eCash |
| Clinton Dale Mutambo | Technology Entrepreneur | Esaja.com |
| Evidence Chari | Prophet | Advisor | Throne of Grace Ministries |
| Farai Munjoma | Entrepreneur | Shasha iSeminar |
| Floridah Rumbidzai Mapeto | Socialite | |
| Glen Dhliwayo | Engineer | Thought-Leader | Speaker | |
| Isaac Jonas | Economist | Author | Philanthropist | Impact Africa Trust |
| | | |
| Jason Zhuwao | Politician | Information Officer | Zanu PF |
| Justice Mhishi | Prophet | Philanthropist | House Of All Nations |
| Kelvin Mutize | Webmaster | Social Media Strategist | Philanthropist | TV Yangu |
| Khama Billiat | Footballer | The Warriors |
| Killer T | Musician | |
| Kudzai Milton Murangazvombo | Active Citizen | Youth Leader | Rotaract |
| | | |
| | | |
| Marshal Chiza | Author | Speaker | |
| Mukundi Chifamba | Student | History Maker | University of Zimbabwe |
| Namatai Marygrace Chipunza | Engineer | TV Show Host | Speaker | Her Africa |
| | | |
| Nicola Grace Hove | Entrepreneur | Global Shapers ,Bulawayo Hub |
| Njabulo Moyo | Author | Speaker | Facilitator | Bulawayo Writers Association |
| Nomalanga Ndlovu | Lawyer | Public Speaker | Trainer | Outspoken Consulting |
| Nomthandazo Ncube | Philanthropist | Solution Bearer | Christian Village |
| Ntandoyenkosi Khumalo | Speaker | Trainer | Facilitator | Various including World Economic Forum-Harare Hub |
| Nyasha E.Mugwagwa | Social Entrepreneur | Impala Breeze Youth Project |
| ProBeatz | Musician | |
| Rutendo Melody Kanguru | Accountant | Author | Speaker | The Teachers' Show |
| Sandra Tiyani Chauke | Lawyer | Speaker | |
| Shingi Zinyemba | Entrepreneur | Bellevue Abattoir Butchery |
| Simbarashe Moyo | Social Worker | Youth Leader | Global Shapers, Harare Hub |
| Stuart Nyakatswau | Active Citizen | Youth Leader | JCI Capital |
| Tafadzwa Bete Sasa | Blogger | Thought-Leader | Speaker | Ndoreketa |
| Tanya Muzinda | Athlete | Tanya Muzinda |
| | | |
| | | |
| Tanyaradzwa Nyakatawa | Entrepreneur | Social Worker | Premier Sounds Solutions Incorporating Premier Kids |
| Tariro Anifasi | Lawyer | Speaker | Author | |
| Tatenda Zingoni | Development Economist | Thought-Leader | Speaker | |
| Thuli Dube(CA) | Accountant | Author | PwC |
| Tyra Chikocho | Songstress | |
| Vimbai Mutinhiri | Actress | TV Personality | |
| Wellence Mujuru | Social Worker | Philanthropist | Rwisa Cancer Foundation |
Share Your Comments