Cindy has released her latest video Mubvunzo in a deep soul wrenching plea to God about Love with so many Questions.
We are assuming that the guy from Dai still hasn't got the clue. Her Question to God is who Can sell , Loan her some Love. She has tried everything apparently from reading Cosmopolitan we are guessing even internet dating for that long lasting Love and Dololo and now only God can help her out.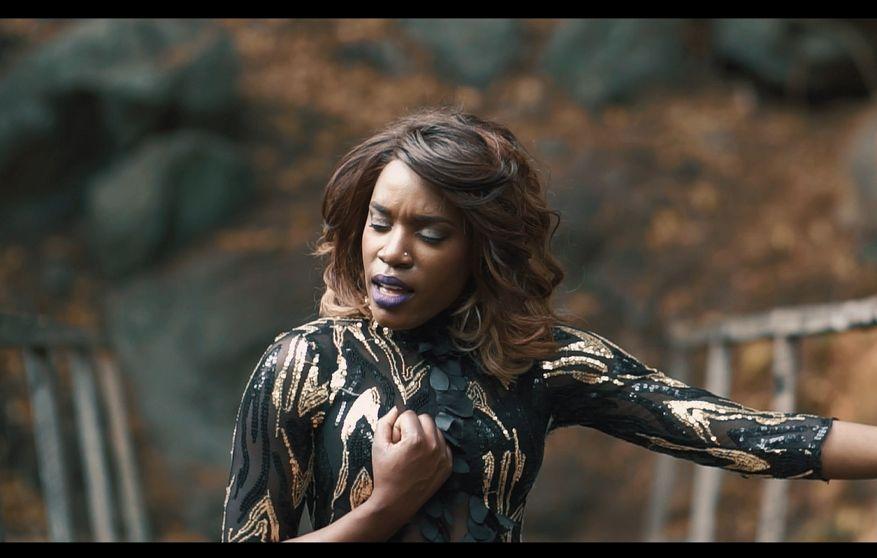 The video set switches between Cindy in an abandoned graffiti house , perhaps symbolising how empty she feels inside without Love . The art inside the house is nice with hearts , love and the name Cindy featuring on the walls.
Cindy herself stands out in this video as one would expect her to look casual , but this is Cindy we are talking about . she looks resplendent in a green Lace number cinched at the waist with a gold belt and Pink hair.
The second scene is the one which heavily features the theme of looking for love as Cindy does a love treasure hunt of some sort by looking for items left behind by the mysterious Dark man in the woods ( NO it's not a serial Jason like Killer).
She finds a Bow Tie , Perfume , a shirt and for a moment I got worried that she might be dealing with a pervert but the next clue is a small calabash .
Finally, Cindy finds the now chest-barring man and offers him water in the calabash (Clever man) and quenches his thirst.
Did we mention that Cindy does all of this Wood walking and stalking in the most DIVINE DRESS EVER.
No words that I am allowed to write on this platform are enough to describe this dress you need to see that dress , its alluring and suggestive. But don't take my word for It watch the Video !!
Oh and clearly God answers Prayers cause Cindy got herself a Man …
Watch it below
Share Your Comments