For Queen Vee, a shoe is more than just something to cover her feet or something sturdy with a degree of appeal.
The circumstances are different for the Pop Queen, of course, she wants a durable and attractive shoe but only if it adds value to her already expensively assembled closet.
The Mari Mari and Varidzi Vepattern hitmaker took to Instagram to 'thank' Barbadian singer Rihanna for making the Fenty Puma Eskiva Over-the-Knee Boxing Boot.
She posted: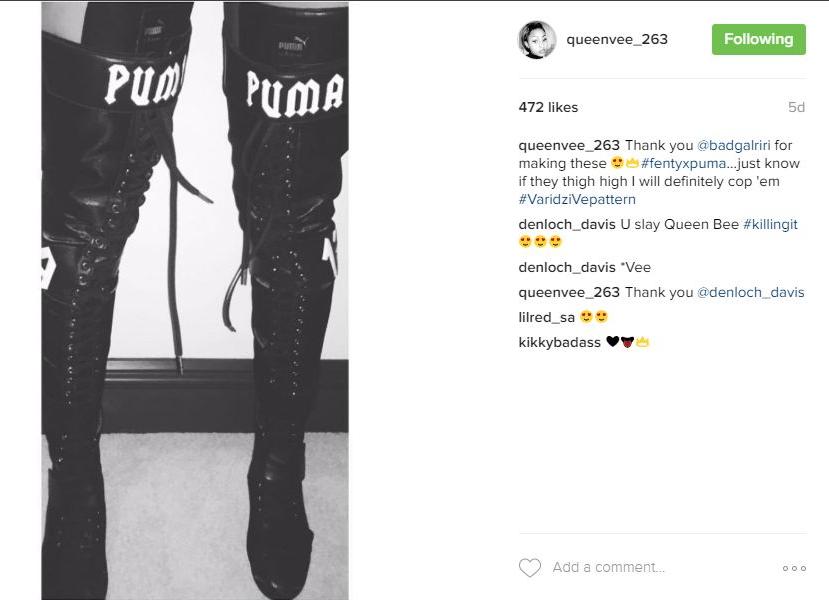 The boot cost something in the region of $900 to $1700 depending on the retailer.
The form-fitting FENTY PUMA by Rihanna Over-the-Knee Eskiva takes a traditional boxing silhouette and its lace-up, over-the-knee construction (enhanced with a back zipper for easy on/off) turns heads and drops jaws, done up in satin and leather and enhanced by the collection's lucky 13 graphics.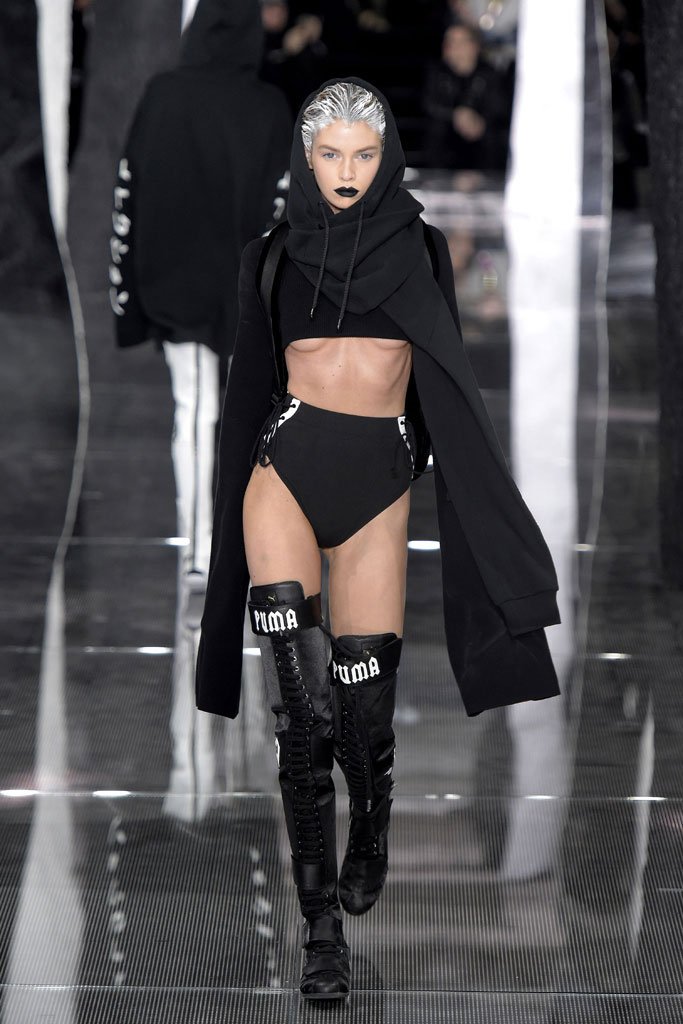 The boot is the ultimate shoe for rule breakers and statement makers. Perfect for elevating a basic outfit to epic status and walking on the wild side.
Over the weekend Rihanna gave Bella Hadid (Sister to Gigi Hadid) a Pair of Fenty Puma the 20-year-old took to Snapchat to share this special delivery, well we have another pair in Zimbabwe as well.
You might want to see this $1500 shoe that Stunner's wife wore to her husband's album launch.
Earlier in April Queen Vee put her bling scale to a higher level when she made a giant purchase of this Two Million Rands 2016 Mercedes-Benz G63 Military car.
Share Your Comments