I really don't know what inspired Queen Vee to pen the song Nobody, I went to town and back trying to find answers yet the true meaning was staring me in the pants, the queen just wanna have sex!!!
And the song cover……..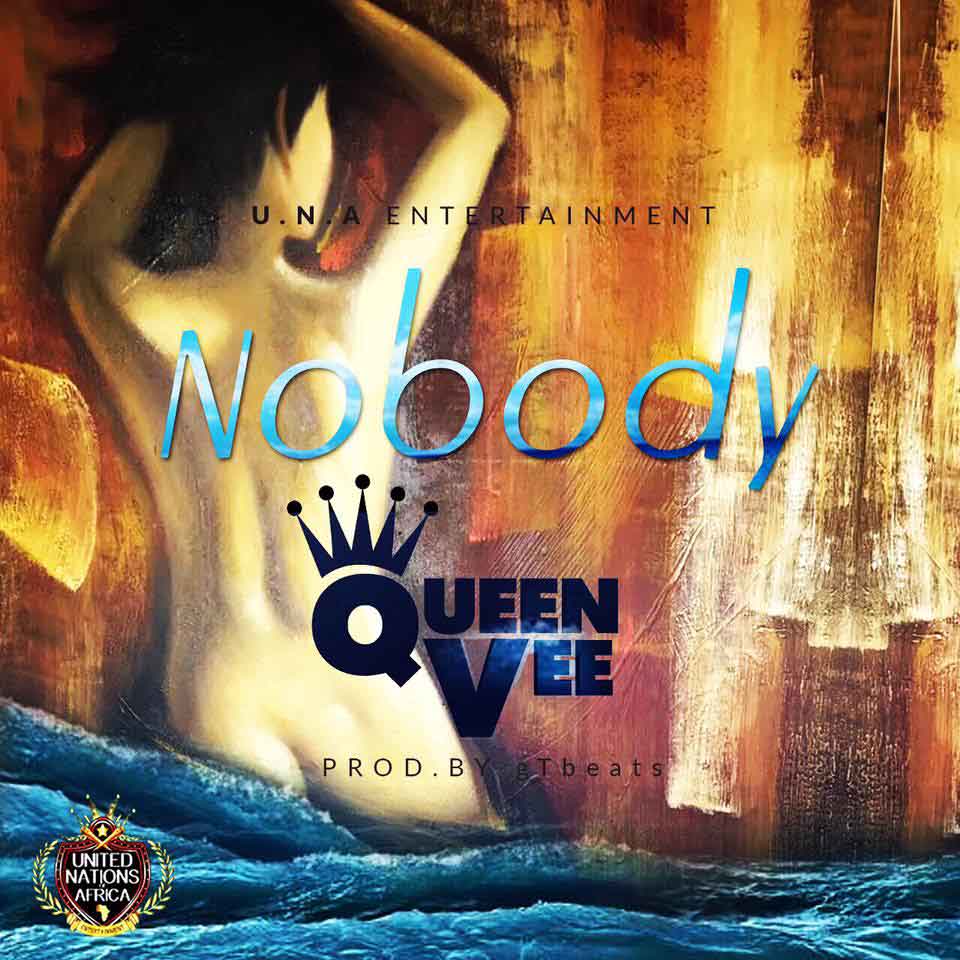 Nobody is not one of those songs you innocently hum to without taking notice of the lyrics, this is a song that goes straight to your panty-dropping playlist.
Here is a song that tests your resolve to see if you can go through the entire 4 minutes of it without calling timeout.
Well, the chorus can be blissfully sung by anyone as it can pass for another catchy pop line, but once she gets into the verse and she tells her man "perfect night and I'm feeling your vibe ….you make me wanna ride" then your mood changes.
She even equates her man to a "bedroom bully like Shabba" now if you are reading this and you are wondering who Shabba Ranks is, then you might have indulged too early.
Queen Vee has always been one to drop those sexy, thirsty songs but on this track, she goes all out as she gives a graphic description of how she wants it…. In the songs she evens gives a warning that "I'm about to get fffffff in this mother ffffffff…"
Did we mention how the producer, gT Beats managed to capture all that raunchiness in a finely produced song on a classic sample of Marvin Gaye's Sexual Healing?
So much for the words listen to the song below and find out for yourself. The song was released on Saturday 7 January
Share Your Comments