I've been sitting on this review because of two reasons, everybody was fawning at the Queen's feet and talking a whole lot am not saying anything.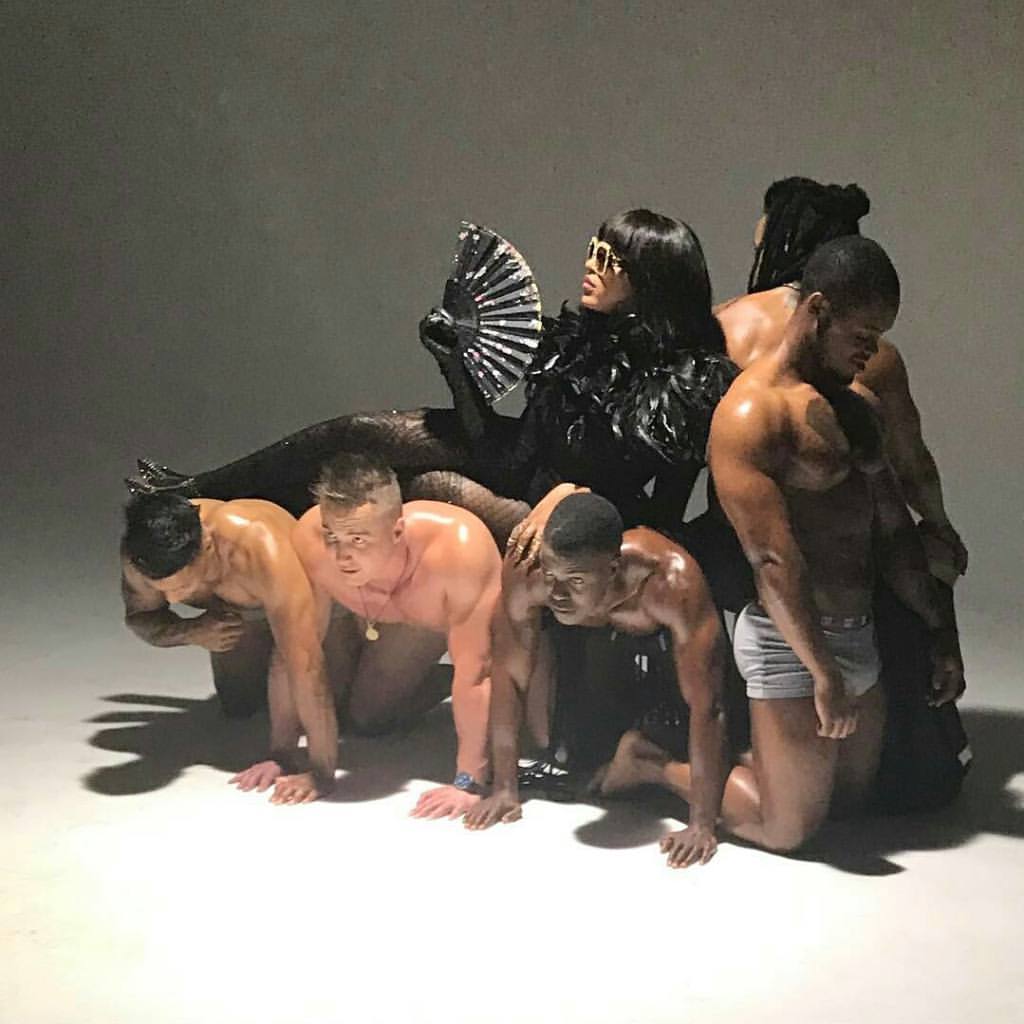 I wanted to know the lyrics and choreography first, yes I am fan Sue me.
Anyone can see that this Video was Just VEE showing you that she is reigning this Pop game.
Her Top Hat Outfit is reminiscent of the Elizabethian Era, flowing Tail, frill neckline, gloves and that Top hat screams High-ranking society lady, Only Vee's outfit has that sexy "Show you my long legs" factor.
She lies resplendent on a throne of Diverse HOT, men who not only worship her but are willing to have her on their backs, while she fans herself.
Like every other queen, she has everyone as her minions, two backup dancers mirroring her every move, and she has men following her whilst she walks these streets
The song is a catchy love song that will be stuck in your head for awhile so Go ahead and click the link
Share Your Comments