The Zimbabwe Models Awards provided 2016 with a rare moment of fashion artistry as industry heads turned up in masterful garments for what could become the country's premier awards ceremony in terms of excellence.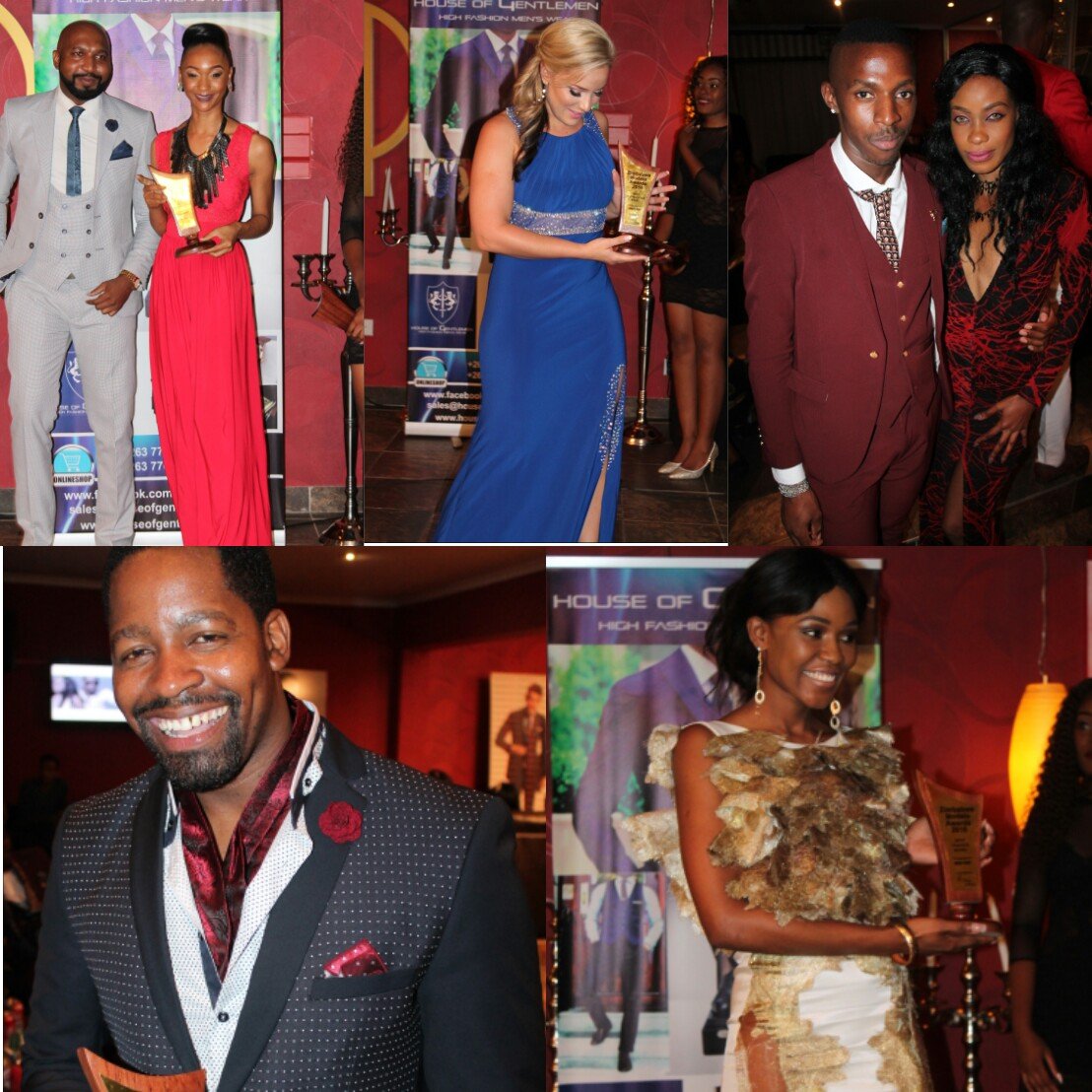 Whether you turned your head to the right, left or you looked back or in the front, it was just a sea of a rainbow and a galaxy of jewels, gold, silver and diamonds.
The fashion stakes were just too high it made difficult to come up with the best-dressed persons of the night, and the venue helped as well, as Pablo'z VIP is known for its strict adherence to excellence.
Awards Director and Founder Mercy Mushaninga really provided a reimagined approach to the previous ceremony with all winners walking away with carefully carved trophies and certificates.
The event kicked off right on time, only that the rains affected the red carpet moments but the venue inside was arranged in such a way that you could actually see what everyone was wearing.
Running under the theme 'Remembering the Life of Our Heroin Kiki Divaris' the ceremony provided with it exciting categories like most flamboyant personalities.
Business persons Genius Kadungure and Zodwa Mkandla were crowned Most Flamboyant male and female respectively.
Most Flamboyant Wedding went to the first famliy's Bona and Simba Chikore.
Univesity of Zimbabwe's youngest graducate Maud Chifambe won Best trendsetter education whilst singer and fashionista Cindy Munyavi won Best trend setter fashion.
Model Michael Steve Reks Jacobsen was the biggest winner of the night as he walked away with trophies in Best Fashion Male Model, Best Commercial Model, Most Educated Model and Model Of the Year.
The recently branded Miss Tourism Zimbabwe took away Best pageant.
Here is a complete list of all the winners
Special Awards
KiKi Divaris
Hilda Mulenga
Malaika Mushandu
Nyasha Matonhodze
4 May
Washington Ali
T-Nash
Black Opal
Female
Best Commercial Model
Rujeko Mushove
Best Promotional Model
Fungai Charlyn Majaya
Best Pageant Model
Tendai Hunda (under Miss Zimbabwe )
Maita Kainga(under the exquisite Models)
Kuda Mapeture (Under Miss Deaf Zimbabwe)
Tracey-Anne Buckley( Under Mrs Zimbabwe)
Tanaka Munyenyiwa (Under Miss Teen)
Most Curvaceous Model
Shelly Pope
Outstanding Charity Project
Floret Chikowe
Yollanda Chimbarami
Most Talented Model
Nancy Dzviti
Best Fashion Model
Hilda Mabu (runway)
Fungai Charlyn Majaya
Most Photogenic Model
Martha Vimbai Mangwaira
Fungai Charlyn Majaya
Best International Model
Tacey-Anne Buckley
Most Educated
Tendai Hunda
Best Female Entrepreneur
Lisa Morgan
Most Beautiful
Hilda Mabu
Best Yummy Mummy
Nancy Li Chizhanje
Best Plus Size
Hayley Ann Carstens
Best Master of Ceremony
Candice Mwakalyelye
Most Promising Twins
Lippie and Linda Ndagurwa
Male
Best Commercial Male Model
Michael Steve Reks Jacobsen
×Best Promotional Male Model
Tinotenda Mujoni
Outstanding Charity Project(Male)
Oliver Keith
Most Talented Male Model
Tawanda Marere
Best Fashion Male
Nesta Anemeyer(runway)
Rishabh Verma
×Most Photogenic Male Model
Michael Steve Reks Jacobsen
Best International Male Model
Rishabh Verma
Best Fitness Male Model
Melgin Tafirenyika
Best Male Pageant
Marvin Tatenda Mukuyu (Mr Deaf Pageant)
Timothy Hogo
Best Master of Ceremony
Jefferson Muserera
Best Mature Model
Brighton Mudirirei
Most Handsome
Jason Zhuwao
Best Visual Advert
Melgin Tafirenyika
Most Educated Male Model
Michael Steve Reks Jacobsen
Male Entrepreneur of the year
Michael Steve Reks Jacobsen
Model of the year
Male: Michael Steve Reks Jacobsen
Female: Tendai Hunda
People's Choice Awards
Male – Rishabh Verma
Female – Debra Mutowa
Kids
Teens (13-17 boys and girls)
Mafaro Tinago
Tanaka Munyenyiwa
Kid Models (Girls 8-12)
Mudiwa Dabiya
Tinotenda Kazangarare
Nokutenda Hore
Kyle Jack
Alexander Taderera (Overall Outstanding )
Other Awards
Mudziyashe Model Agency(Harare)
AM Model Management(Byo)
Mr and Miss Interact
Miss Tourism Zimbabwe
Mr and Miss Campus
Best International Pageant
Miss Zimbabwe UK
Intwasa
Body Slam
John Cole
Optimas
Best Photo Studio
Casa Studio
David F E Alford
Yvette Ndaba
Armur-bespoke (He was chosen as the King)
Maita Marimo
Bachelors Republic
Jewel
Zimbo Jam (Online)
Best Etiquette Book
Zimbabwe Image Consultancy
Zimbojam Fashion Blogger (Tsitsi Ndabambi)
Newsday ( Winstone Antonio)
Hair World
Vault
Best Trend Setters Female
Cindy Munyavi (fashion )
Maud Chifamba(education)
Best Trend Setters Male
Tafadzwa Zimoyo
Genius Kadungure
Zodwa Mkandla
Simba and Bona Chikore
Harare International Carnival
Cleanest City
Bulawayo
Share Your Comments