This coming Monday 1 June 20202, local film Cook Off will make history by becoming the first local production to show on popular streaming service Netflix.
Written and directed by Tomas Brickhill and produced by Joe Njagu the hilarious comedy stars Zimbabwean talents including Tendaiishe Chitima, hip hop artist Tendai Nguni formerly known as Tehn Diamond and Jesesi Mungoshi, among several others.
One of the stars of the film is Eugene Zimbudzi who was only 11 years old at the time of filming, making his screen debut as Tapiwa, Anesu's cheeky and doting son.
Cook-Off follows the journey of Anesu, a down-on-her-luck single mother from Harare's Budiriro township who becomes a national sensation after she qualifies for Zimbabwe's top reality TV cooking show, but then finds herself out of her depth battling against professional chefs.
Eugene is the son to one of Zimbabwe's most successful Model Agency owners Mercy Mushaninga.
Popularly known as Catwalk, Mushaninga is former model and Zim Gossip Models agency founder.
Zimbuzz caught up with her to find out how she and her son are taking in this exciting news.
"I am so happy, and still in shock, I thought we are just going to watch it on our local TV but Joe and Tomas worked so hard and I am grateful that my son was part of a movie that has a team that worked so hard to make things happen," she told Zimbuzz.
For young Eugene, although an academically gifted child, the 'big' news had to be broken down for him to understand the magnitude of the success.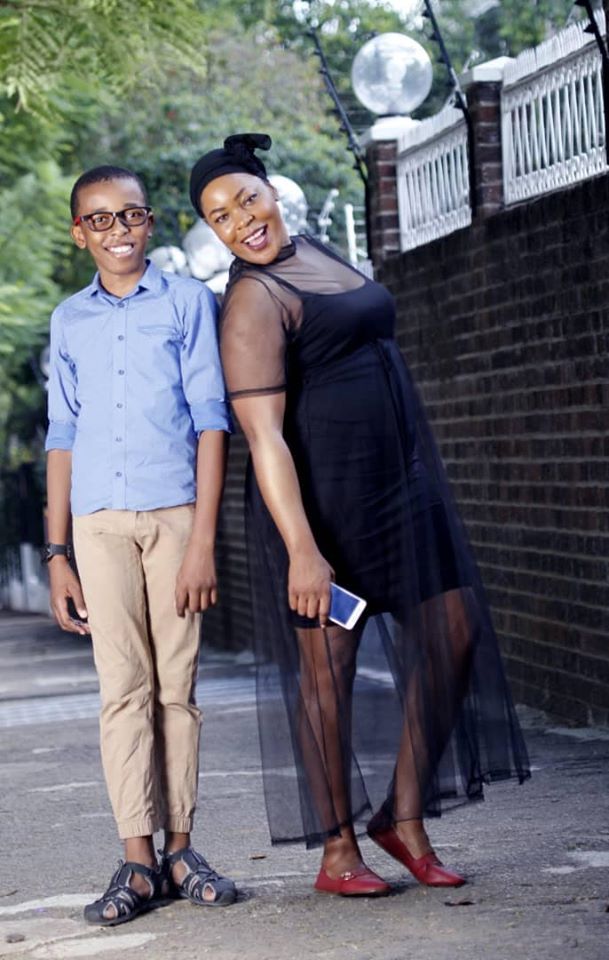 "He now does after receiving a video call conference from Tom (Tomas Brickhill) and Joe (Joe Njagu) when the news about Netflix acquiring the movie was revealed," she said of her son.
The gig was Eugene's first acting role and her mum said she was shocked at the audition seeing how good he was.
"He was given a script by Tom and he only read it 3 times and he mastered it in that short time that even Tom was impressed," said Mercy Mushaninga.
Her mother said he discovered her son's talent when she used to give him poems to recite and perform and said that his ability to read and understand made it easy for him to land and execute the role in Cook Off
Some of Eugene Zimbudzi's acting idols include Antony Anderson, Will Smith, and Calia Marsai Martin an American actress known for her role as Diane Johnson in the ABC comedy series Black-ish.
Catch Cook Off on Netfilx as from I June 2020
Share Your Comments