Award winning personalities model Jackie Ngarande and Gospel Rapper Mudiwa have taken what could be probably their biggest tasks as public personalities — they have been mandated to spearhead a campaign to feed at least 2000 families.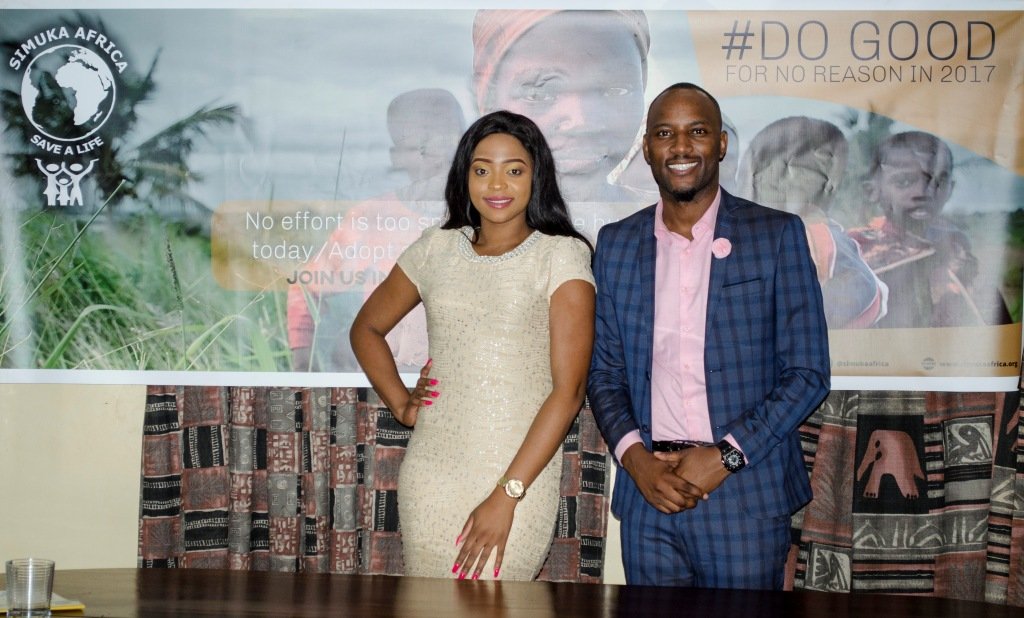 The two were last week appointed goodwill ambassadors for Simuka Africa Youth Association and they seek to use their influence to positively impact Zimbabwe and Africa as a whole.
Great is their mandate as they lead 'Skip A Meal' fundraising campaign, an annual mobilisation initiative of Simuka Africa that seeks to raise financial and material resources in response to challenges faced by vulnerable and marginalised people.
Skip a Meal campaign works in a such a way that a well-wisher is asked to skip a meal and donate the money/food to the hunger-stricken.
The total target for the organisation together with the ambassadors Jackie Ngarande and Mudiwa is 2000 families which are child, female and elderly headed.
They also include people living with HIV and AIDS and people living with a disability.
Speaking about her appointment Jackie welcomed the great task that she has been given.
"I'm humbled to have been appointed as one of your ambassadors to spearhead such a great commission, thank you for entrusting me with such a huge responsibility," she said.
"As a public figure, i will use my influence to make sure that our goal of making sure no one person goes to bed hungry is achieved.
"I am willing to work under any condition whatsoever to make sure we eradicate poverty," she added.
Gospel rapper Mudiwa said helping the needy was one of the things closer to his heart.
"True religion is when we as a church or people of God start taking care of the poor in our societies, yungI'm glad that we share the goals and visions with Simuka Africa," he said.
Simuka Africa Youth Association is a voluntary charitable organisation whose mission is to provide services and programs that would enable young people to realsise their fullest potentials
Share Your Comments