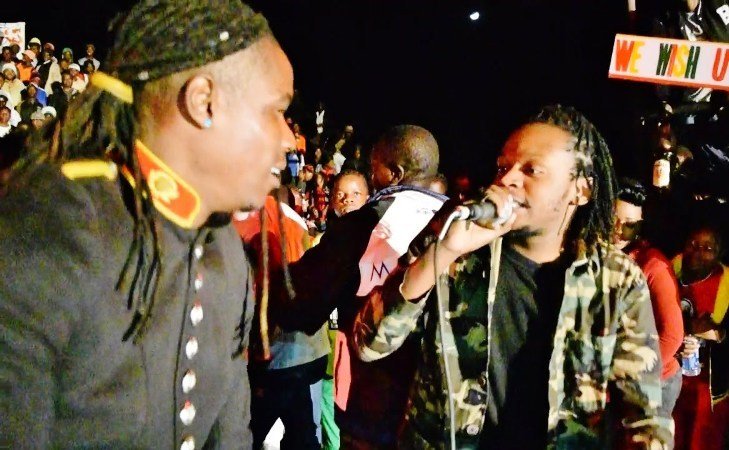 In typical bhanditi style, dancehall chanter Seh Calaz Friday night pulled no punches as he blasted erstwhile friend Soul Jah Love for what he terms betrayal.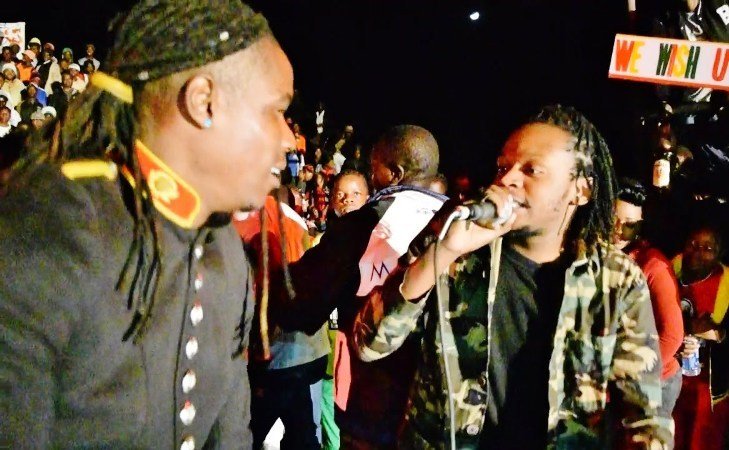 In a statement issued by his Publicist King George, the award-winning star also blasted Soul Jah Love's new management for disrupting their usual brotherhood system.
Soul Jah Love is being accused of instructing his management to demand that he be removed from the line up of performers for Seh Calaz's birthday bash happenig on Saturday.
Seh Calaz highlighted how they always include each other on posters even without consultation, an agreement which he said they have had for a long time now.
It is alleged however that Soul Jah love, through his manager Benjamin Nyandoro threatened legal action against again Seh Calaz.
Below we publish the statement as is
To Stakeholders & Fans
We would like to inform all stakeholders and especially fans that Soul Jah Love will not perform at the Sadaka Birthday Bash slated for this Saturday,October 14th 2017.
This is because we have not reached an amicable agreement with the artist.For the avoidance of doubt,having Soul Jah Love on the line up was an act of brotherhood and whatever discussions were neccesary were to be handled by Seh Calaz and Soul Jah Love.
Seh Calaz has been on tour to Australia and only arrived yesterday. The two come a long way before the emergence of some overzealous mafikizolo managers.
Soul Jah Love has put Seh Calaz on posters for basically all his launches and birthday bashes without even consulting with Seh Calaz or his management and Seh Calaz has been decent enough to attend without even asking for payment.
It came as a surprise therefore that Soul Jah Love's management contacted the promoters of the Sadaka bash yesterday with a threat for legal action because Soul Jah Love was on the poster.
While it is obvious they are acting under his instruction , we find this kind of behaviour to be very hypocritical coming from an artist who is known for missing confirmed and booked shows.
As they say, a lizard in Zimbabwe can not be a crocodile in London. While trying to portray a semblance of order and pseudo professionalism,we urge his management to clean their house first.
It is a public secret that they have not appeared at booked shows and caused violence and vandalism of property as a result.
It is against this background that we make this public announcement to avoid any such incidents.
As already alluded to earlier,we can't count the number of times we have been on their event posters and actually turned up.
We do this in the spirit of brotherhood which unfortunately the other side does not want to reciprocate but choose to grandstand for whatever reason.
So here is the message to them:Its ok,do not come and in future never consider us for any of your events.
We have done our part several times to be good brothers but it seems you think we can do without each other based on your uncouth behaviour and that's fine with us.
The Sadaka bash will go ahead and will be a success all the same.
Issued by King George
Publicist, Seh Calaz Music.
Share Your Comments