History has been set, a high level of greatness has been reached as Gombwe finally arrived in a gothic black outfit which matched with a traditional rod in hand.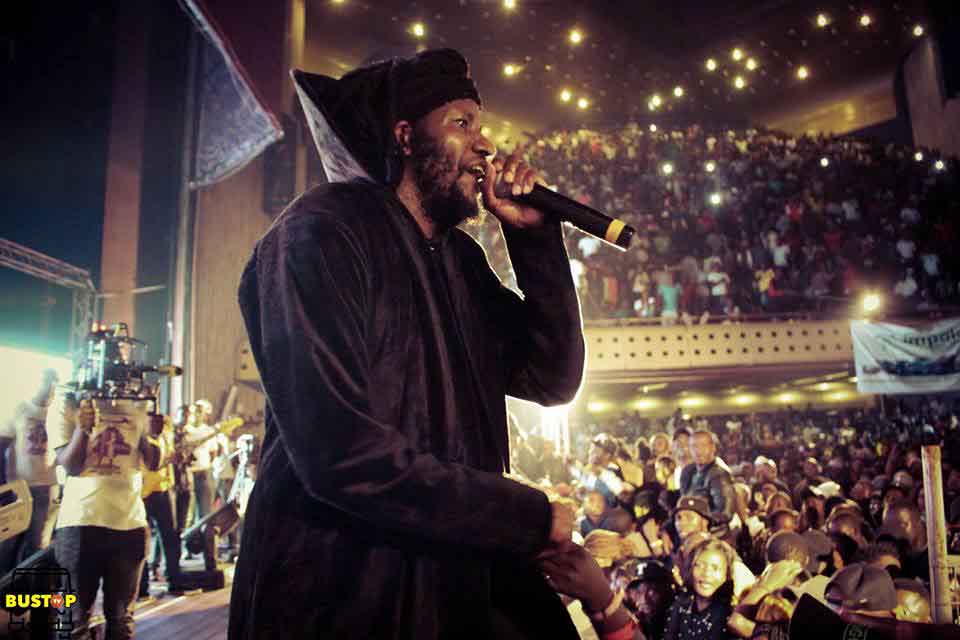 The much-hyped album launch made the Zimdancehall king Winky D join the duo – Oliver Mtukudzi and Jah Prayzah in proving that HICC is shrinking as our local music industry is growing.
Indeed the Gafa never disappoints but always surprises as no one anticipated that a Zimdancehall artist can have the finest and natural voices of Vabati vaJehovha in one song.
Well! That led to a dramatic shift from an all black Gombwe outfit to an Apostolic white garment as 'Dzika Ngirozi' was introduced – from a Guardian Spirit to a Divine Angel and the two also mean Gombwe in Shona.
This is the majority's favourite at the moment, Highway Code is another track which is being liked more.The album's title track Gombwe is still infiltrating in people's minds – the literature (lyrical content) can make up a set-piece for literature students and even fail to paraphrase.
Such originality made HICC roar in the name of Gombwe as Winky D proved that the long wait for a new album was worth it.
Genius 'Ginimbi' Kadungure had to give a monetary value to such creativity by a bid of $20 000 which made another business tycoon Albert Ndabambi get his copy for $30 000.
'My guy' it only took Ginimbi a few minutes to realize that Gombwe is worth more and he made his final bid of $40 000 for a 12 tracks album. Gombwe is worthy $70 000.
Phathisani Sibanda, Abisher Palmer and Merciless set a good pace by moderating the arrival of Gombwe with so much vigour.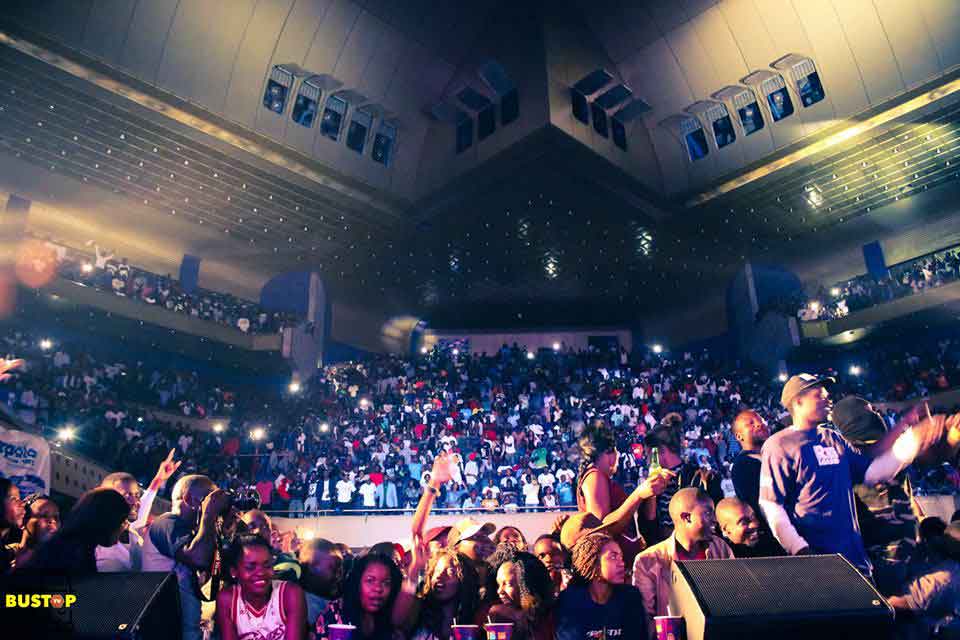 Supporting artists complimented the quality of Winky D's stage art. Live show performances have improved, the energy levels are just impressive let alone creative.
Jah Signal, Takura, Kinnah, Killer T and not forgetting Willom Tight's son Gary who also kept the stage alive and tight.
South African based Buffalo Souljah also had his time on stage not as good as expected prior Kinnah came to the rescue to perform Gwenya.
Is it high time Winky D tried -FillUpNeshaz (#FUN)?
After the historic Harare gig, the next day Gombwe invaded NUST campus in Bulawayo. The institute's SRC tagged the bash as the best ever on campus.
Share Your Comments