Kendall Jenner has reportedly beefed up her security team after Ben Simmons' ex Tinashe sent her nasty messages about her new NBA player boyfriend.  
According to Radar Online, a source has revealed that Jenner, 22, is "scared" of the singer-songwriter.
"Tinashe's been DMing Kendall like crazy, telling her how bad of guy Ben is and warning her to dump him. She's writing nasty things about Ben and it's upsetting Kendall."
The informant tells Radar exclusively Kendall's in shock Tinashe, 25, is behaving this way and feels her safety may be compromised.
"She's hiring more bodyguards for herself for those times Ben's not by her side to protect her," the source adds.
"She feels this Tinashe situation is seriously a thin line between love and hate." Last week, Tinashe was at the same club as Jenner and Simmons.
She told paparazzi he was texting her while there with Jenner.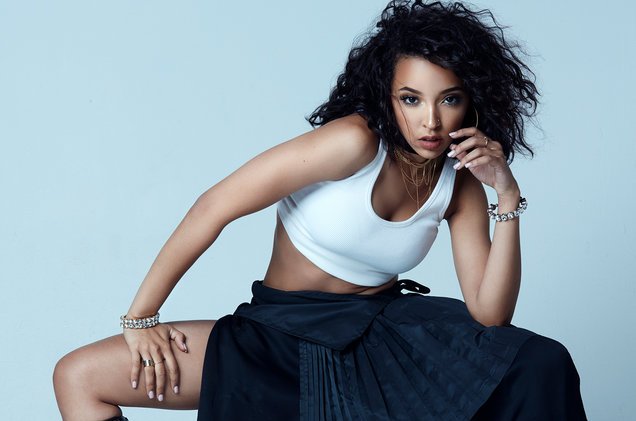 Sources close to him told TMZ that Tinashe was lying and admitted it when Simmons called her out on it.
Reports have since gone around that Simmons and Jenner think Tinashe is stalking them and are getting extra security.
Kendall Jenner who is half-sisters with  Khloe, Kourtney and Kim Kardashian stole the headlines in June accused of a being in a cheating scandal with Ben who was dating Zimbabwean Tinashe at the time.
Kendall Jenner's summer romance with NBA player Ben Simmons first survived a love triangle with Anwar Hadid.
But its second hurdle—the drama with his ex Tinashe becoming tabloid fodder—is really getting to her.
Share Your Comments