This past Christmas,dozens of children received the gift that keeps on giving – the gift of a much-loved book.
Reading has long been revered as a powerful tool in building children's minds and imaginations, and in helping them understand their world.
Books are also acknowledged as providing an escape for children, especially those who find themselves in of children.
It is with this in mind and the belief that books can change the lives of thousands of Zimbabwean children, that MultiChoice Zimbabwe has put its weight behind the ambitious #100Bhuku campaign.
The brainchild of the campaign, well-known writer, actor and blogger Larry Kwirirayi, aims to collect reading books for disadvantaged children in Zimbabwe.
The initial target was set at 100 books by 1 December, so these children would be able to enjoy the wonder and joy that comes with reading this Christmas.
MultiChoice supported the initiative by encouraging all its customers to donate books, and by providing collection points for these books at its Harare, Bulawayo and Mutare offices.
Liz Dziva, Publicity and public relations manager at MultiChoice Zimbabwe, said the company instantly recognised the opportunity to play a pivotal role in this worthy cause.
"We realised that with a number of collection points at our disposal, and encouraging communications to our customer base, we could help Larry grow this initiative beyond just 100 books, and have a greater impact in the lives of many more children this Christmas.
This is an initiative that is very close to our hearts, and one we are delighted to be a part of," says Dziva.
The first batch of books was handed over to the children of Tichakunda Children's Home in Hatcliffe .
MultiChoice in partnership with Zimbabwe Women In Music and Lions Club prepared Christmas lunch for the children and spent the day with them. This is the first of many handovers, with the others planned for 2019.
This is not the first time this year MultiChoice Zimbabwe has reached out to Zimbabwe's disadvantaged children.
In June, the company made dreams come true for the young boys at the St Joseph's Home for Boys in Harare when it transformed the home's dining hall into a sports lounge complete with a new DStv decoder (and satellite dish and full DStv subscription).
Not only were the boys treated to a soccer-filled afternoon, but they were able to catch every game of the 2018 FIFA World Cup, broadcast live on DStv from Russia.
This donation was particularly special because beyond the World Cup, the boys have been able to access information and educational programming to help them broaden their knowledge of the world.
These two initiatives followed several other outreach programmes facilitated by MultiChoice Zimbabwe this year.
These included the DStv Eutelsat Star Awards campaign, where MultiChoice Zimbabwe staff along with several influential personalities visited local schools and mentored more than 4000 high school children on various topics related to positive personal growth and development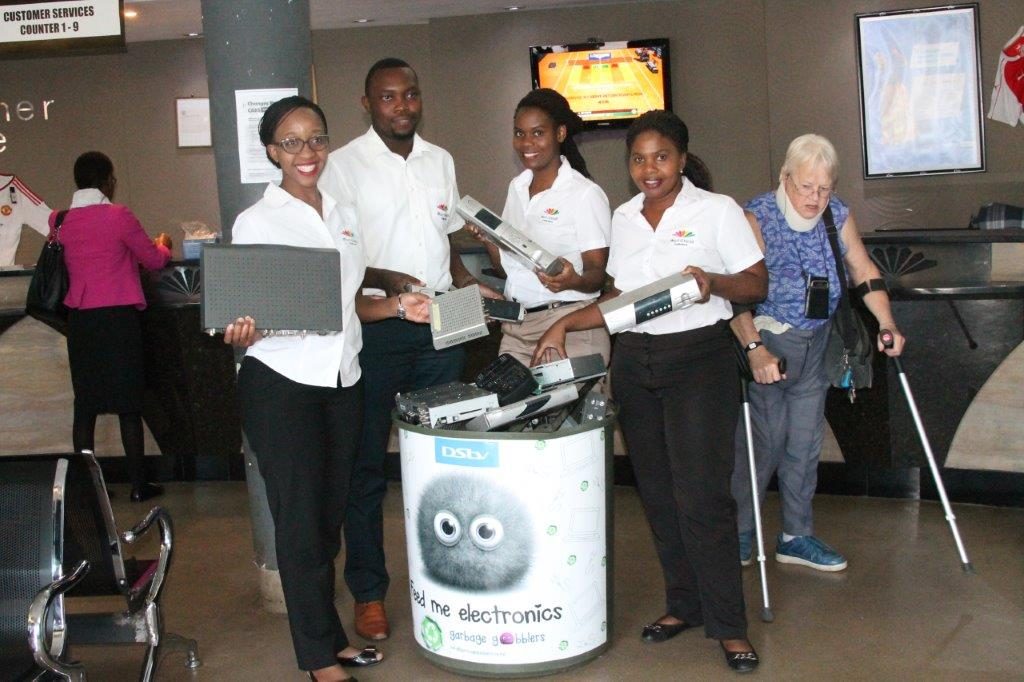 The mentors included award-winning choreographer and dancer, John Cole; Star Awards head judge and The Saturday Herald editor, Robert Mukondiwa; Star Awards judge and Hellenic Academy teacher, Dr Vimbai Mafirakurehwa and Star Awards Judge and Electronic Engineer Nigel Muritinyu
MultiChoice Zimbabwe also took a firm stance on the environment this year, spearheading two 'green' projects, namely a decoder recycling initiative where customers and staff were encouraged to bring their old decoders to MultiChoice branches and dispose of them in special bins for recycling,
And a community-based clean-up initiative, where staff led by example and cleaned up the areas around the Harare, Bulawayo and Mutare branches in the hope of inspiring others to keep their own environments clean.
MultiChoice Zimbabwe will build on all these community initiatives in 2019 as it seeks to continue enriching lives in the country in 2019.
Share Your Comments