Enzo Ishall, Zimbabwe's fastest rising musician has escaped death by a whisker after he was attacked by unknown assailants, Zimbuzz has learnt.
The attack is believed to have happened in Sunningdale friday night
From his narration, Enzo seems to have been deliberately targeted by the would-be-attackers.
In a video posted on the Zimcelebs TV on Youtube, Enzo said he was attacked by about four to five men who first disguised themselves as fans requesting selfies.
The men then led him to a side track where they began to attack him, Enzo explained to the Police that the men didn't give a reason for their action.
He said it was not a robbery as he didn't seem to have lost any of his possessions, however his car's windscreen was smashed.
Enzo escaped by taking refuge in a nearby Church.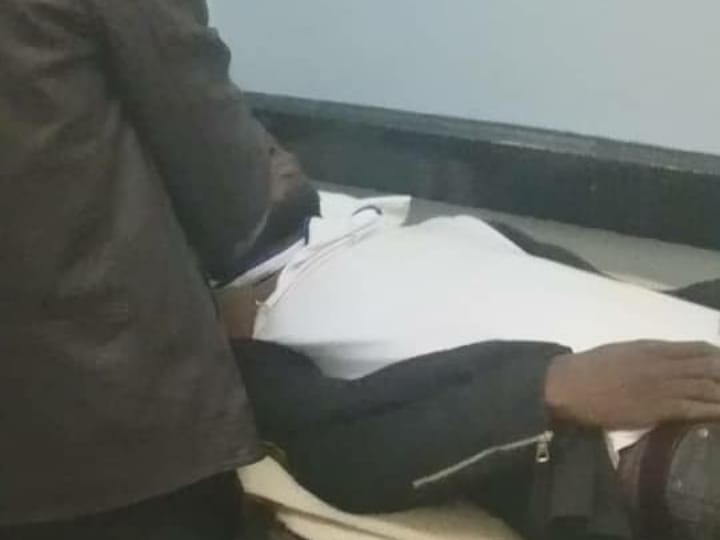 The musician has always been hinting that they were people who wanted to destroy him, specifically his music career
About two weeks ago (11 May 2019) during the Castle Tankard show in Borrowdale Enzo was pelted with bottles and ice by people he believes are after him.
He wrote in an Instagram Post:
"It's true, I have been receiving threats from all corners, they came to Borrowdale Racecourse Saturday and threw things like ice on stage before I went on stage they attacked me physically.."
In March of this year rapper Ti Gonzi almost lost his life in a similar fashion after he was attacked by four men who left him for dead.
Ti Gonzi told The Standard in April that he believes he was a target.
"When we had just gotten into the car, these guys just started playing my music, they played my singles like Chirungu, MaEx Angu…they also played Zvenyu and Kure, a track by Ishan featuring me, so I just thought these guys knew me well and they were not dangerous," Ti Gonzi said.
"But, on the way, I realised that these guys had probably been sent by someone or other people to do what they did," he told The Standard.
Zimbuzz tried to get a comment from Enzo Ishall but his phone went unanswered. We also reached out to DJ Fantan but by the time of publishing he had not responded.
This is a developing story and will be updated as new information is availed
Watch the video below
Share Your Comments