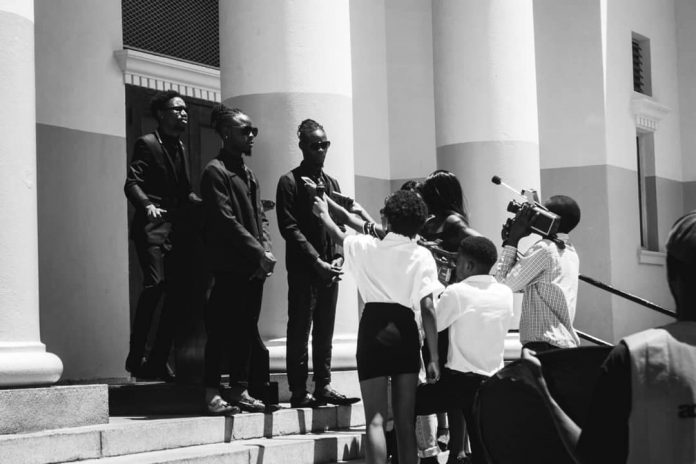 Asaph real name Tafadzwa Tarukwana's banger Mambo broke the deadlock for Bulawayo rappers in a way that remains key in elevating the city's music on national platforms.
Asaph is easily one of the top emcees in Zim hip-hop right now. His work speaks greatly on his zeal to bridge the tribal gap and uplift hip hop beyond the Zim borders.
"..Some gon judge me by my last name (Tarukwana) and the other city thinking I'm Ndebele.." he says in the new song – Like So/Mhoroi
The content in the song unpacks his discography to be the '..Tuku of Hip hop using rap to unite the nation..'
In as much as identity crisis connotations are alive in his music, the effort to paint the tribal line is remarkable and will assist his rise onto the mainstream of Zimbabwean entertainment.
Like So/Mhoroi is undoubtedly some solid and authentic rap which puts the rapper up there with some of the land's greatest English rappers.
The mbira rap beat in Like So is an artistic feel that reveals his unending affection for the late Chiwoniso Mararire.
In as much as this genre is a borrowed phenomenon, the effort to blend it with our culture is classic and reinforces the fact that Asaph is a champion in this dispensation.
His concern is to inspire the nation with rap. Like So/Mhoroi is a song that can start a day because of its vibe and prayers in it, Mhoroi to a new day when the sun starts to shine.
The video opens with a group of journalists/ news reporters rushing to be at the front row for the media briefing by The People's Rapper.
The multi-award-winning rapper who for a record has been dishing out clean and impeccable visuals didn't disappoint judging by the positive response he's got from fans.
Hard work has brought him connections that are integral in the journey of any musician and thus we have seen him earn a brand ambassadorial role for ZOL – "we connected like so, We connected in the streets".
The rapper's popularity is no longer in doubt after Zimbabweans voted for him massively to see him perform at the much-awaited Burna Boy gig..he sings "..every show I kill them with sing alongs, coz I'm fire they put me on the Burna show."
Zim hip-hop has proved to be the genre to watch now because of its capacity to document urban Zimbabwean lifestyles.
Asaph is the brains behind the Burg Boiz movement, a voice that represents modernity and spins in the CBD, the ladies "the chicks go crazy when they see me, they wanna pose for a pic" and hustles.
Like So is a watch out track for gongs at the end of year hip hop awards. The bar has been set too high Like So.
Watch the video below tell us what you think
Share Your Comments