Pokello finally reveals pictures of new baby?
Michael Shoko is the Founder & Editor of Zimbuzz.
He is also a Senior Publicist at Filters Media a Public Relations Consultancy that specializes in Celebrity Branding and Marketing
Latest posts by Michael Shoko (see all)
Rumours of the queen of swagger – Pokello Nare being pregnant went wild last year but the couple managed to keep the news under tight wrap.
However early this year, Pokello was also rumoured to have been blessed with a baby whose sex remained anonymous.
Pokello and Elikem Kumordzie got married traditionally at a private family gathering in June last year and ever since the two have been frequently seen together, alternating between two capitals, Harare and Accra.
This easter holiday the two former Big Brother Africa contestants decided to share with us a picture of what could be their newborn baby, maybe 2-3 months old.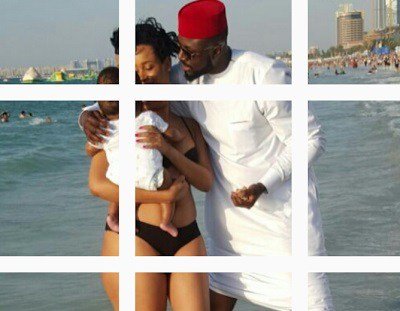 And she just had to do that by showing off her drop dead sexy bod (of course we all have seen more than she can reveal but a reminder never hurts).
For a new mum, that's a great body, we wonder what she been doing right to quickly get back into that sexy shape.
Care to share your diet? Yoga or Gym instructor? Hello,Pokello?
Comments
comments