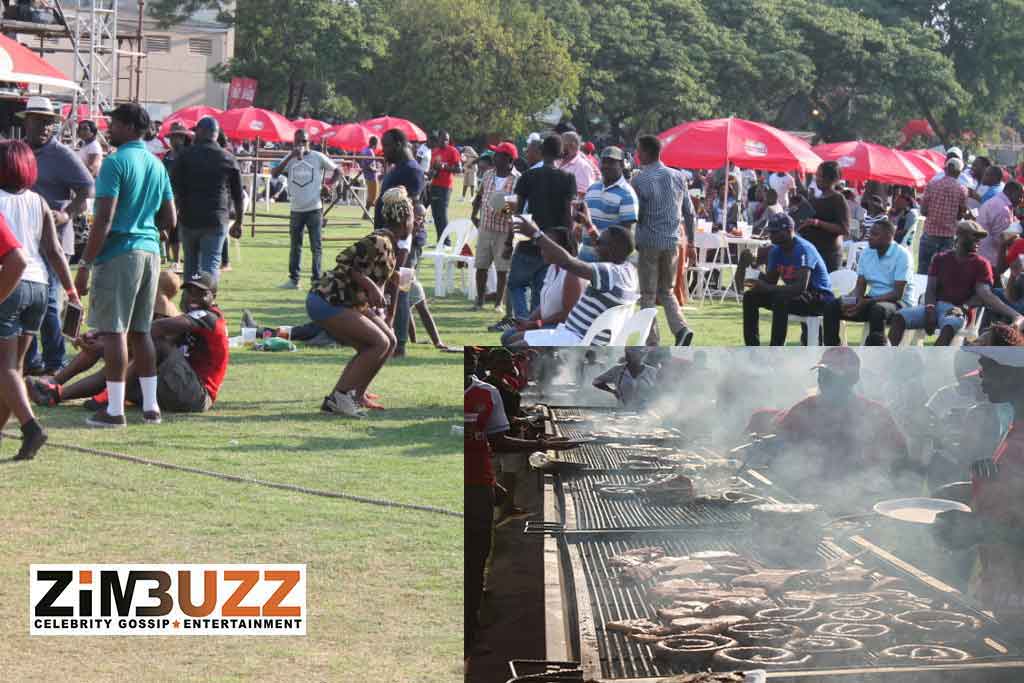 If you think of it in another different measuring unit, that's about 16tonnes of meat going through the intestines of the multitude that is expected to gather at Old Hararians Sports Club in Harare.
What are we talking about?
Castle Lager has launched yet another exciting edition of the biggest braai activity in Zimbabwe called The Castle Lager National Braai day happening on the 28th of October 2017 at Old Hararians Sports Club in Harare.
Now you might recall that last year a record 12,680kgs of meat was consumed in one day at Alexandra Sports club and this year's target has been set at 15,000kgs of meat!
Themed the "Ultimate Braai-Together Serving Others", the idea was born from the strong association between braai activities in the country, beer consumption and listening to music.
Castle lager as the flagship clear beer brand for Delta Beverages is giving all braai lovers a platform to come together and set their own record of braaing 15,000kgs of meat, enjoy their favourite lager whilst listening to good music on the day all for a good cause of donating meat to Harare and Mpilo Hospitals.
The campaign this year took off with a referendum where consumers of castle lager are being requested to vote to make the last Saturday of October the official Castle Lager National Braai Day.
This referendum has created a lot of excitement in the market with over 200,000 votes having come through within a week of launching the campaign.
Consumers of castle lager will be called to serve others in the month of October through various activities lined up for each day like picking up litter, carrying heavy loads for older people etc.
Here is how you can win yourself some freebies
To bring excitement to the day's activities Castle Lager have lined up an exciting "Castle Lager National Braai day Promotion" that will run in selected outlets and consumers stand a chance of walking away with castle cooler boxes, aprons or braai stands.
For one to participate they are required to buy either a 375ml Castle pint, 330ml can, 440ml can or 750ml quart and collect 4 crowns/red ring pulls with unique code underneath and attach these to an entry envelop and deposit these into a redemption box in a participating outlet.
For more updates on the Castle Lager National Braai day keep on checking your favourite Entertainment Source – Zimbuzz
Share Your Comments