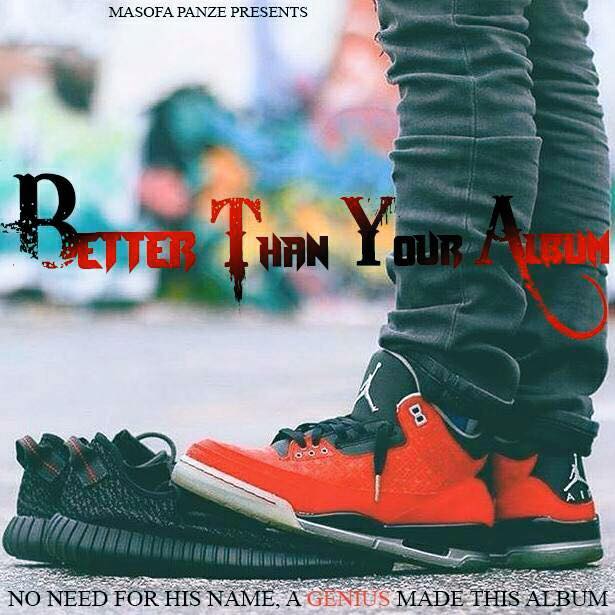 The Prince of wordplay Noble Stylz stepped up to the plate this year and delivered one of the most mature albums in the history of Zimbabwean hip hop aptly named Better Than Your Album.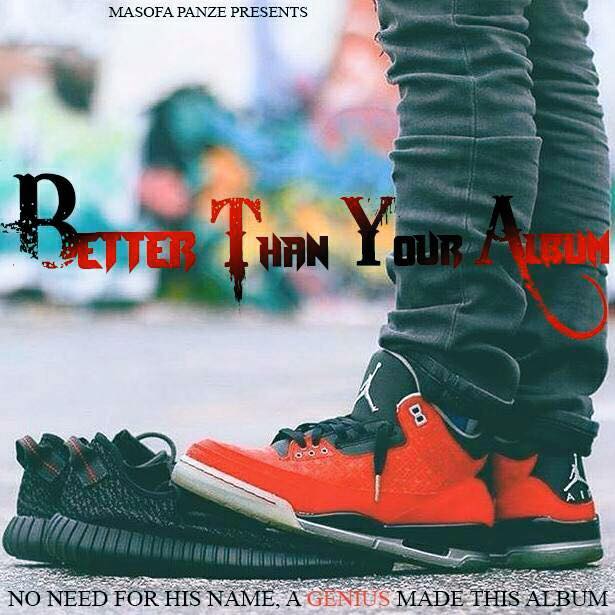 The album deservedly earned him a Zim Hip Hop Award nomination for 2017 Best Hip-Hop Album, view the complete list here.
Balancing his growing social consciousness with a seldom display of skill and grown-up wisdom, this is an album of such potency and power it might be a game changer – provided it's intended audience actually get to hear.
It boasts a healthy roaster of featured artists, including the likes of the young and talented Elli-ot, Trae Yung, Sharky, R.Peels, Fun F, Madzitateguru, BlacPerl and the result is awesome in all senses of the word.
Made up of seventeen tracks, the subjects vary from the super dense to the light and ornate, establishing Noble as a lyrical tour-de-force.
On Mhamha, Noble enlisted the flair of Elli-ot and made a nonesuch tribute to the matriarch that brought him up. An astonishing opener, this song introduces us to the lyrical and emotional dexterity that this album encapsulates.
The same Elli-ot who works vocal magic on the opener makes an outstanding appearance yet again on Usarambe, a love jam dedicated to a special lover. A beautiful blend of RnB and rap, it has an unheard and a rarely felt synergy that if they can only maintain, will catapult them to greater heights.
Next up is Vazivi Vekumabvazuva, an epic poetic song over an arousing piano stride. Spat in scintillating vernacular rhymes, this song harbours major political undertones that will quite shock everyone enlightened enough to crack its code.
The beautifully put together rhymes are complemented by Mr. Noxa who is saccharinely crooning in the background.
Noble raises the tone elsewhere on Problem, a mighty polemic that seems to dissects the root of some of the predicaments we're going through as a nation. And to make his point clear he goes on to call in two rap gunslingers Sharky and R.Peels, who accordingly did justice to the remix.
On Denga Nenyasha, Noble goes in too far in submitting the plight of a "heathen" while skeptically probing and impeaching some of the practices done by churchgoers. And what's quite interesting about this song among other things is that he's aware that these supposed believers upon listening to the song will call it blatant blasphemy.
Another highlight of great wisdom is displayed by the spoken-word artist Madzitateguru on Nyaya Dzevakadzidza, an interlude that carries so much life lessons.
And because it's Noble Stylz it can't be a complete album without some cool banging tunes. Songs like Mari Kuna Papa, Dzikama and Bag NeBase register the album mostly as a party record.
One of our pickups Dzikama with N-jay and Fun is a wavy afrotrap bopper that will get the party or club going at any time, anywhere.
On Madayz Acho the rapper reminisces about the days when things weren't rosy in his life and people used to jeer at him. With Maclyne on the Beat, Noble declares triumphantly that he's still the best vernacular rapper, dead or alive.
The album also carries along some of the best freestyles you'll hear all day. There's the G.O.A.T freestyle that yet again finds Noble maintaining his dexterous flow over a deft production.
Another freestyle found on the album again is Facts, a hard-hitting piece with lethal facts towards almost everyone.
Long story short, Better Than Your Album is indeed a rapper's rap album. All the elements that make Noble Stylz a potent and entertaining artist are present on this album, the hard-hitting truths, razor-sharp lyricism and minds blowing wordplays.
Actually, it is an album that demands higher standards from the Zimhip-hop culture and the rapper himself.
There might be some young capable spitters rapping right now, but this album has taught us a lesson: old school still has some currency in hip-hop. It nods to forebears, styles and experience.
Our Pickups
Mhamha Vakati
Dzikama
Problem
Share Your Comments