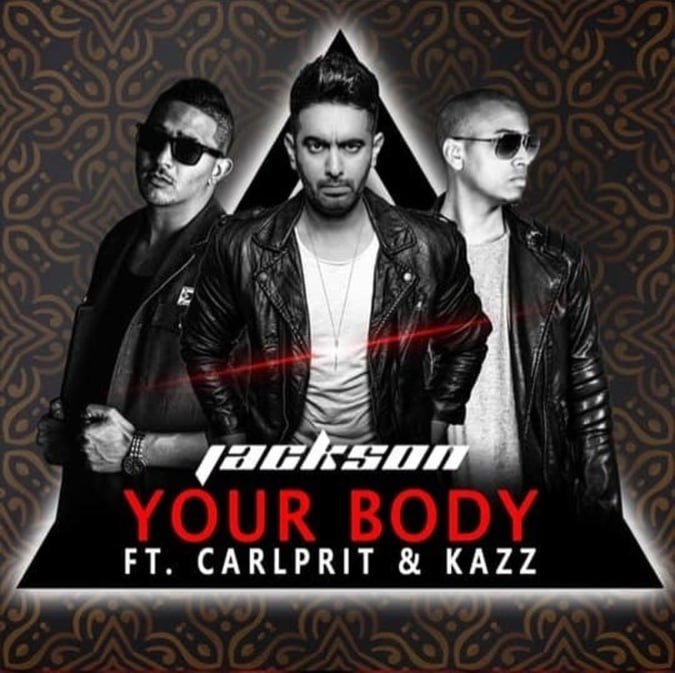 Bahraini based spinner DJ Jackson teams up with Zimbabweans Carlprit and Kazz Mr Boomslang on his latest single Your Body
This is our first time laying hands on DJ Jackson's work and wow he makes music to get lost in.
The effect form the music raptures them both in body and spirit, to a different musical ecstasy world.
The video starts off with some existential mind boggling experience, the lads are offered a chance to test a latest range of headsets.
Buoyed by his recent Star FM Music Award for best artist in the diaspora Kazz throws his deliveries with such seductiveness it will have every female with a body popping like a balloon.
German-Zimbabwean rapper Carlprit was impressive with how he has absorbed the disparate influences of many cultures into a rap style that he can claim to be only unique to himself.
Your Body music video was shot in the Kingdom of Bahrain during the 2018 Formula One Gran Prix.
Both Carlprit and Kazz were present for the filming, as well as for a surprise performance during the Grand Prix finale at one of Bahrains hottest beach and night life locations, the Coral Bay.
The Video features a rich cast from all walks of life, models from Spain, Venezuela, Colombia and Ukraine.
And for good measure a cameo appearance from Arabian socialite and big screen diva, Shaima Sabt, who boasts of one million plus Instagram followers.
Watch Your Body Below
Share Your Comments