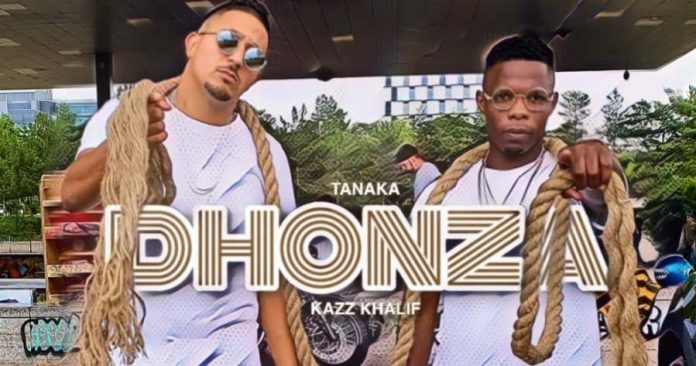 Tanaka Turns heads with a Banger featuring Kazz Khalif as an introduction to the Music Industry.
Tanaka, is a Zimbabwean singer/ songwriter/musician. He began singing at the age of 11.
As he grew up, he expanded his musical skillsets through playing instruments for churches.
After working behind the scenes with different artists like Sonniballi and Kazz Khalif he has formed into hitmaker and the first taste we get is his first hit single with Kazz Khalif "Dhonza" which is already starting to turn heads. He is one to rise to prominence and one to look out for.
Release Date – 07/08/2020
STREAMING LINK BELOW:
LYRICS:
https://genius.com/Tanaka-feat-kazz-khalif-dhonza-lyrics
AUDIO DOWNLOAD: 
Share Your Comments