The Zimbabwe Hip Hop community last Friday celebrated the 9th edition of the Zim Hip Hop Awards that were held at the Woods Sensation Club in Harare.
This year's version of the awards was hosted by fellow star and Best Album winner Noble Style whose control and mastery of the microphone gave the event a good rating.
Chairman of the Awards Aldrian Harrison handed a posthumous award to Dr Oliver Mtukudzi for the great works he has done to pave way for other genres of music including Hip Hop.
South African based rapper and Video director T Mulla was also honoured with a Cultural Ambassador award.
New Kid on the block and Kwekwe based rapper Phreshy wrestled the Best Female Award from previous favourites Kikky BadAss and Natasha Muz.
2019 superstars King 98 and Ti Gonzi were the biggest winners with 3 gongs each.
King 98 took Best Hustle, Best Collaboration and Best Album while Ti Gonzi won Best Male, Best Verse and song of the year for his collaboration with Ishan.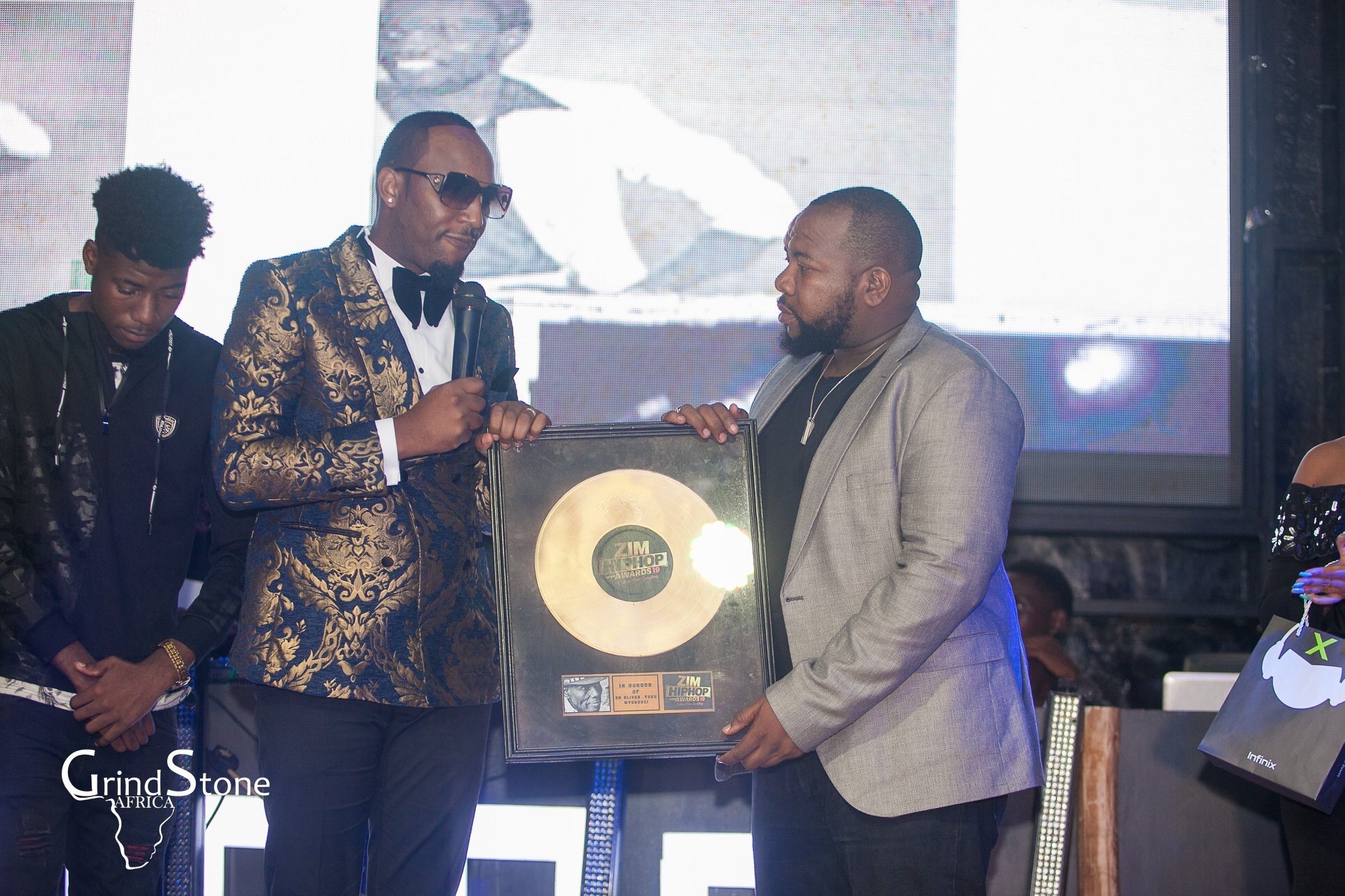 Zim Hip Hop Awards 2019 Winners full list –
Best Male – Ti Gonzi
Best Female – Phreshy
Best Album – Francesca by King98
Best New Comer – N J Oh
Best Video – King Santa by Scrip Mula (Dir. SimDoc )
Best DJ – Thorne Laroq
Best Club DJ – TK Beatz
Best Verse – Ti gonzi – MaBazooker Enzo nemaPumacol
Best Hip Hop Hustle – King 98
Best Producer – Jamal
Best Collaboration – King 98 ft Nasty C SA & Lay Lizzy
Best Group – Mulanation
Best Diaspora – GT beats
Best Gospel Artist – Caespidor
Best Underground Artist- Gunx Da Pharaoh
Best Alternative – Msiz'kay
Best Media – Red Nation
Best Local Promoter – Zimboy
Best Local Brand Supporting Hip Hop – Changamire Hip Hop Festival
Best Hip Hop Personality – Stunner
People's Choice Award – Mudiwa Hood
Hip Hop Family Honorary Award – The Late Dr. Oliver Mtukudzi
Song of the Year – Ishan & Ti Gonzi – Kure
Share Your Comments