Ok..its not much but all we can tell from the name of the song 'Thirsty' we are going to have an encounter with the Queen's sexy body at least 'thirsty' times.
The former Miss Zimbabwe posted this picture on her instagram and we thought f$%& that's some fine a%@ there.
It was until Buffalo Souljah who is also featured in the video, re-posted it on his instagram account that we thought wait a minute if we are in for some steamy show this is one video we wana watch.
The picture was captioned: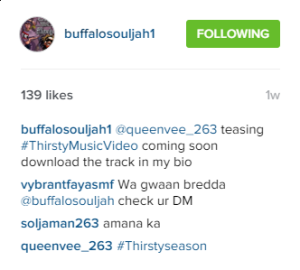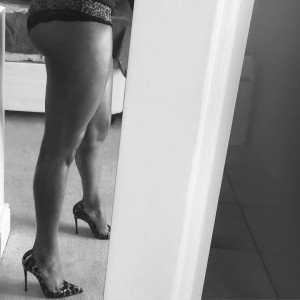 She has done it before when she released her video to the single Agenda sometime last year and in the video the sexy Queen is whining and grinding in a club scene.
Steamy, sexy,steamy and more sexy has become her habit and we expect nothing less from this one.
The video premiers exclusively today on Channel O at 1600hrs
Share Your Comments