'Pokello and Elikem Marriage on the Rocks'
Big Brother celebrity couple Zimbabwe's Pokello and Ghana's Elikem are believed to be on the verge of divorce, according to Ghana reports.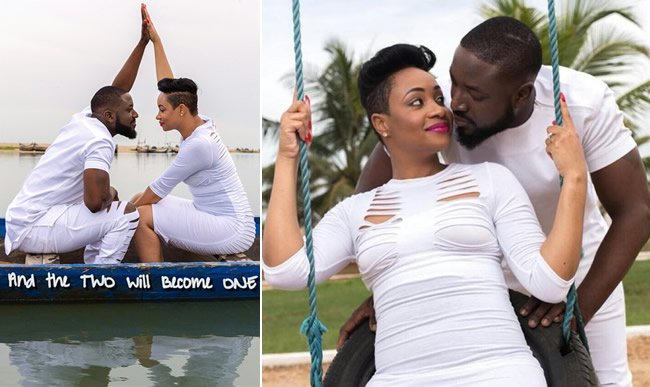 The rumour which circulated last week was sparked by Pokello's silence on her husband's birthday.
Eliken was celebrating his birthday on November 7 but of the many birthday wishes sent across social media Pokello's did not feature.
This saw Ghana go gaga upon the realisation that Polikem as they are known to the Big Brother family, could actually have come to an end.
Of all the times they have been together they have both celebrated each other's birthday using the medium of social media.
Zimbuzz tried to reach out to Pokello but her number was not going through.
However, Elikem could neither deny nor confirm that the couple had divorced.
"Why are people dwelling on what is on social media… I don't understand why because there hasn't been a post where people will not want to jump to conclusion to say A, B or C.
"Secondly, I am not ready to spit out what's private at home out on air to say yes I am divorced or no I am not divorced so whether there is a divorce or not, I'm sure it is not anyone's business so to speak," he told JoyNews' MzGee.
"People like to keep their lives private at a certain point in time, maybe we are used to people who like to post stuff… It's not important for people to want to find out.
"We haven't been posting on social media anymore but we haven't also posted whether we are or we are not so why do people just want to jump into conclusion and say we are not because there is no social media post," he added.
Meanwhile, Pokello's stepfather Ignatius Chombo was yesterday arrested by Zimbabwe Military in a crackdown that the military said was to weed out criminals in Zanu PF.
Ignatius Chombo was by that time Zanu PF secretary for administration and Finance minister
Comments
comments